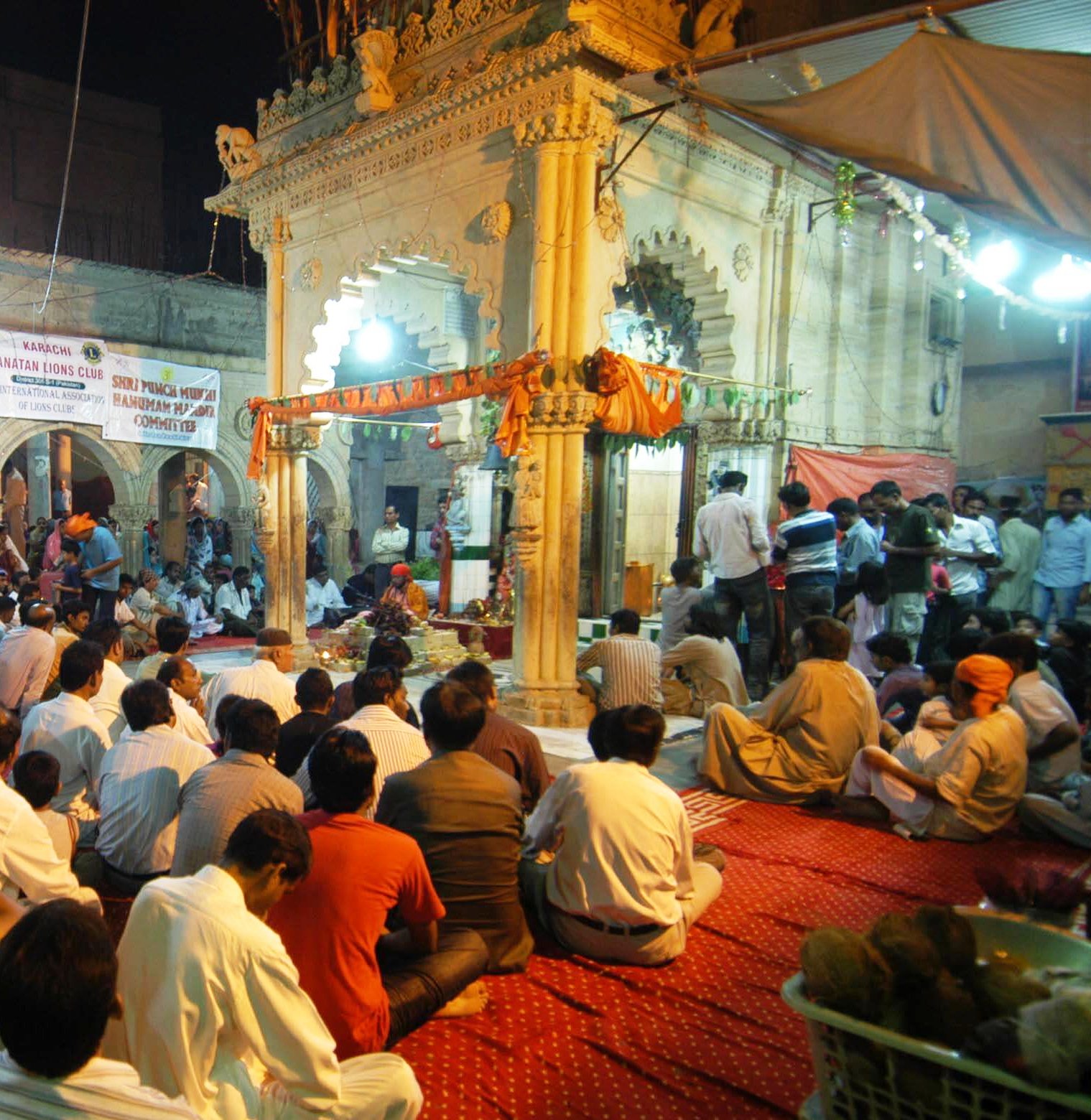 ---
ABBOTABAD:
Members of the Hindu community have filed an application on Monday at the Manshera District Sessions Court under Section 22-A criminal procedure code, requesting the registeration of a case against ruling party minority Senator Sardar Guru Weep Singh and MPA Khyber-Pakhtunkhwa (K-P) Ravi Kumar, who have allegedly taken forcible possession of Shawala Tample at Ghandian, Mansehra.
The case has been filed through advocate Zafar Iqbal in which the applicants, Sham Lal and Sajin Lal, state they are citizens of Pakistan and belong to the Hindu faith. In the entire Hazara division Shawala temple, also known as Shive temple, is the sole place of worship where Hindus have been performing prayers since time immemorial.
Sham claimed in the petition that he is the Chairman of Shive temple society and is responsible for looking after the temple and its affairs.
Services restructured at panahgahs: Dr Sania
The petitioners said that on March 19 when he, along with his family, went to Shive temple Senator Sardar Guru Weep Singh of Pakistan Tehreek-e-Insaaf (PTI) and MPA K-P Ravi Kumar, also of PTI, were present at the site along with a police constable deputed to guard the temple, refusing them entry.
He alleged that the officals stated that the temple was their private property and that Sham and his family were trespassing. They also uprooted the Shive temple society board affixed on the site and took it along with them.
Sham further claimed that they approached Buffa police station SHO the same day and informed him of the incident, however, he told them to come back the next day. When Sham and his son returned the next day, the SHO had registered a fabricated FIR of which he provided them the copy.
When they left the police station under protest he called them back and forcibly retrieved the FIR copy and warned them not to go to the temple site on pain of physical harm, Sham maintained.
He then lodged a written complaint with Hazara DIG on March 22 and had the copy marked to the Buffa SHO and delivered it to him, personally. However, he lamented, there has been no action on the complaint to date.
Iqbal has appealed that freedom of religious worship is guaranteed under the 1973 Constitution of the Islamic Republic of Pakistan to every citizen of Pakistan and as the respondents have been prevented from performing their religious obligations by the defendants who are thus in clear violation of this fundamental right and as such should be proceeded against in accordance with the law of the land.
The next hearing of the case has been fixed for May 5 before the Additional Session Judge III in Mansehra.
Published in The Express Tribune, April 27th, 2021.
COMMENTS
Comments are moderated and generally will be posted if they are on-topic and not abusive.
For more information, please see our Comments FAQ