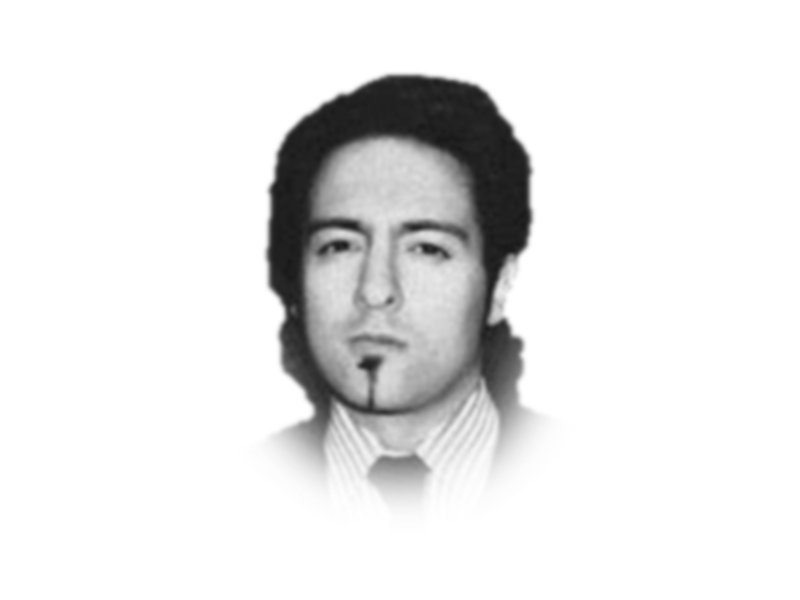 ---
The notorious Tehreek-e-Taliban Pakistan (TTP), a terrorist entity in the Pakistan-Afghanistan region, claimed the heinous Quetta Serena hotel bomb blast in southwestern Balochistan province. The TTP claimed responsibility over social media app Telegram, preferred by extremists owing to its lack of censorship.
The attack's timing was deliberately designed and comes just as Pakistani Foreign Minister Shah Mahmood Qureshi and Iranian President Hasan Rouhani inaugurated the Pishin-Mashad crossing along the Pakistan-Iran border to enhance trade. Bolstering bilateral and barter trade through this new commercial gateway tremendously benefits the citizens of Balochistan reducing smuggling routes. Establishing trade epicentres along the Pakistan-Iran border seemingly displeased New Delhi which activated Indian sponsored assets.
Indian sponsored terrorism in Balochistan is an open secret: a reality of which Kulbhushan Sudhir Jadhav is a living breathing proof, arrested on charges of terrorism and espionage for India's Research and Analysis Wing (RAW), whose case escalated to the International Court of Justice (ICJ) at The Hague. The terrorist TTP stages a comeback aided, abetted and bank-rolled by hostile agencies such as India's RAW.
The terror attack in Quetta also comes two weeks after the US chargé d'affaires for Pakistan, Angela Aggeler, visited Gwadar to explore Pak-US investment opportunities. That too ruffled many feathers. The Quetta blast demonstrates that it's not going to be easy for Islamabad to make Balochistan an epicentre of its aspired pivot to "geo-economics".
The Quetta blast was strategically timed and calculated coinciding with a high-profile delegation visit involving the Chinese ambassador, Nong Rong.
India attacks Chinese interests in Pakistan as India's society, geography and politics are fraught with fault-lines. New Delhi believes that its 19 separatist movements are supported by China, from Indian Occupied Jammu and Kashmir to northeastern India, from the Southern 'Red Corridor' of the Naxalites and West Bengal to the 'seven sister' states bordering Nepal and Bangladesh.
TTP's Indian sponsored Quetta blast seeks to instigate instability in Pakistan to derail a fragile Afghanistan peace process, which is already fraught with 'spoilers' and is witnessing delays in the Istanbul Conference and the Heart of Asia process.
By staging this terror attack, the TTP — and their backers — seek to undermine the stability of Balochistan, a central artery of CPEC, a $54-billion flagship project of China's Belt and Road Initiative (BRI). However, terror antics will further cement the Pak-Chinese ties. China has extended all-out support to Pakistan in its efforts to liberate Jammu and Kashmir from the illegal occupation of India. This explains the People Liberation Army's (PLA) troops seizing critical land mass from India in Ladakh, a part of IOK, forcing India to a ceasefire on Chinese terms.
The Quetta blast is also construed as a diversion tactic deployed by the ruling BJP government to appease the Indian intelligentsia as the country implodes from within. India is beset by acute oxygen shortages as Covid-19 cases increase with alarming alacrity, and a farmer's protest still rages on infernally challenging Narendra Modi like never before.
Much to Delhi's chagrin, CPEC highly favours China, offering it unparalleled access to a $1 trillion market in Central Asian economies and vital inroads into South Asia, Africa and the Middle East. The deep-sea port of Gwadar is the jewel in the crown offering Beijing direct access to the Indian Ocean and Arabian Sea, strategically reducing China's dependence on the choked Malacca Straits and the increasingly conflict-prone South China Sea routes, furnishing Beijing with shorter routes for lucrative energy imports from the Gulf, thereby lowering shipping costs and transit times.
CPEC runs inimical to India's perceived interests as New Delhi believes that once operational, CPEC will reduce Delhi's sphere of influence in Central Asia and Afghanistan and in occupied Kashmir. CPEC also places a spotlight and internationalises the Kashmir dispute over which India has calculatedly taken a backseat after a chorus of global condemnation following its illegal annexation in 2019. India seeks to divisively deploy an Israeli model in Kashmir forcing a demographic change on Kashmir through forced Hindu settlements.
CPEC is thorny for India since it courses through Gilgit-Baltistan, which during Partition was aligned with Kashmir, and Azad Kashmir which India claims constitutes disputed territory — an assertion outright rejected by China.
TTP attacks act as a warning to regional stakeholders and investors that they are regaining the prowess to target things Pakistan dearly values and that they are backing separatist Baloch factions like the Balochistan Liberation Army (BLA).
The TTP is staging a comeback. In 2021 alone, the militant outfit took responsibility for 33 attacks in Pakistan, from the brutal attacks killing two policemen in Islamabad and Rawalpindi to attacks on female NGO workers in North Waziristan's Mir Ali and South Waziristan where TTP's Hafiz Gulbahadur group is particularly active. Intelligence reports suggest that the TTP is reactivating its sleeper cells nationwide.
After operations Zarb-e-Azb and Radd-ul-Fasaad raids, TTP terrorists sought sanctuary in Afghanistan. Several factions which drifted away from the TTP after Fazlullah's leadership have now returned under the new Emir, Mufti Noor Wali Mehsud, seeking unification. All this bolsters TTP's operational and logistical prowess. Fazlullah was not a Mehsud Taliban (the founders of TTP pertain to the Mehsud tribe) and that debilitated his grip over TTP.
The TTP augmented it's blood-letting as well as propaganda. In a desperate attempt to regain relevance, the terrorist outfit issued a stingingly patriarchal statement against the Aurat March, trying to cash in on misogynistic sentiments.
To date, the Pakistani state's strategic retort to TTP and similar terrorist groups was limited to militaristic kinetic operations. However, given rising extremism, witnessed only last week on Pakistan's streets where police officers were taken hostage, the time is ripe for the state to craft a 'soft power' based counter-extremist narrative aspiring to win over 'hearts and minds'. This requires grassroots-based re-education, reasserting of the social contract, bridging of the chasm between an isolated elite and the masses, as well as a fairer distribution of resources. This is a generational and civilisational calling of a lifetime that can truly transform the fate of Pakistan.
Published in The Express Tribune, April 27th, 2021.
Like Opinion & Editorial on Facebook, follow @ETOpEd on Twitter to receive all updates on all our daily pieces.
COMMENTS
Comments are moderated and generally will be posted if they are on-topic and not abusive.
For more information, please see our Comments FAQ