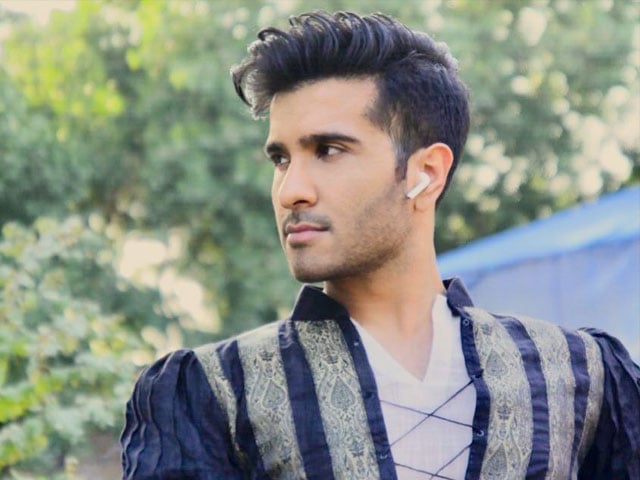 ---
India's new coronavirus infections hit a record peak for a fifth day on Monday as infections in the past 24 hours rose to 352,991, with overcrowded hospitals in Delhi and elsewhere turning away patients after running out of supplies of medical oxygen and beds.
As the country continues to struggle with the surge in Covid-19 cases, Pakistanis stand with their neighbours as they lend support to Indians in these trying times. Following the reports and heart-wrenching footages that have surfaced over the past 48 hours, many from this side of the border have sent their prayers into their neighbours, keeping all differences aside. Many celebs, too, prayed for the country.
But while praying for India, Feroze Khan doesn't want you to forget the plight of Kashmir.
"I am sure it's a tough time in India and I pray for humanity everywhere. But just imagine what Kashmir has been going through and why?" the Khuda and Mohabbat star wrote on Twitter. His opinion was met with some criticism as many thought it wasn't the apt time to have this take.
A user commented, "This is a very wrong time to tweet this. most of the people suffering in India are innocent and not the ones who have put Kashmir in this position. Please keep political differences aside for now."
Feroze went on to respond, "What? Kashmir is out of oxygen since god knows when. They just are not nuclear power so we don't talk much about it. Face with tears of joy they've been caged and killed dirty. Again I am praying for humanity in India and in Kashmir!"
The Khaani star was then called out by a fan, saying that he is being 'cold-hearted' towards a nation that has a huge fan following. He then commented, "I have prayed for humanity there and everywhere but I would still don't want to be quiet for a few likes and views. The drama could fail too and I would still not want innocent to be killed, suppressed and caged. Praying for everyone everywhere."
The actor concluded by saying, "I love them [fans] back so much. They are everything to me but if I bring them no real image what's the point of this media handle?"
On Sunday, Prime Minister Narendra Modi urged all citizens to get vaccinated and exercise caution, while hospitals and doctors have put out urgent notices saying they were unable to cope with the rush of patients.
In some of the worst-hit cities, including the capital, bodies were being burnt in makeshift facilities offering mass services.
Have something to add to the story? Share it in the comments below.
COMMENTS (1)
Comments are moderated and generally will be posted if they are on-topic and not abusive.
For more information, please see our Comments FAQ