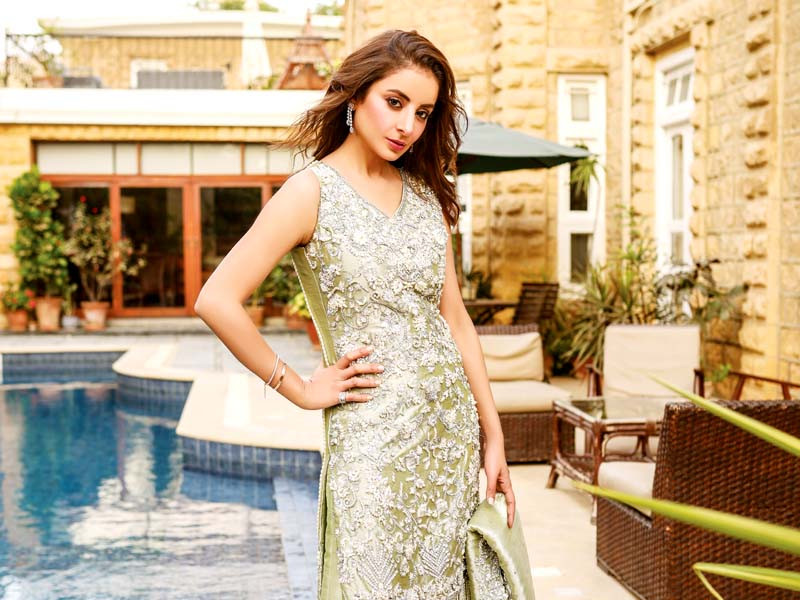 ---
A new design house on the block Salahuddin & Pasha, has caught our eye. The brand is for the fashion forward woman and man who know who they are and what they want; they are bold and driven. The collection boasts stylish saris and new fashioned lenghas and together it reflects a modern aesthetic with timeless appeal.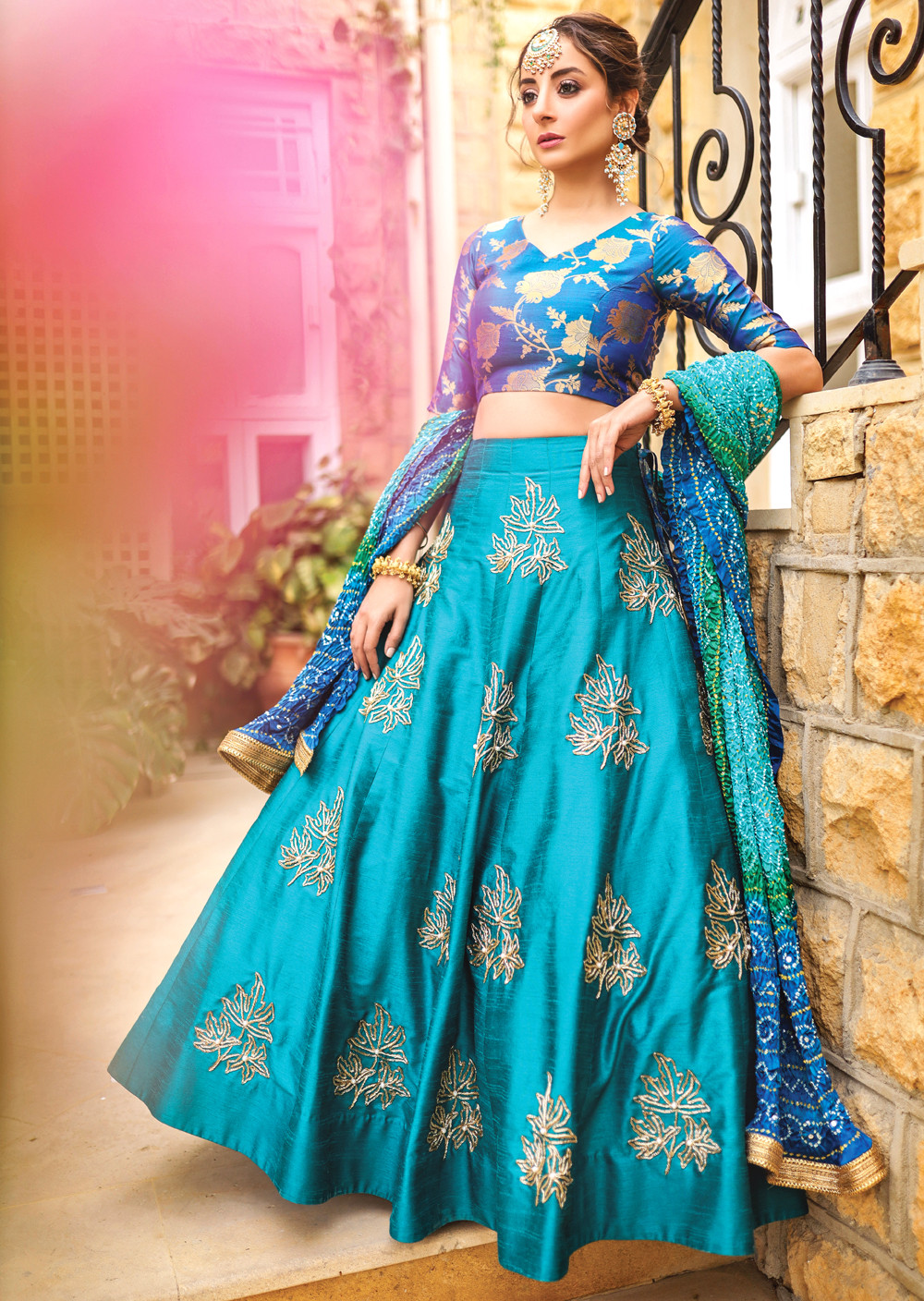 The peacock-hued teal lengha choli
This ensemble's colour palette was inspired by the beauty of a peacock. A rich two-tone hand woven silk is used for the blouse in a jewel tone of lapis. The lengha is encrusted with gold naqshi and pearl motifs adorned on a silk base and coupled with a vividly hued kamdani dupatta.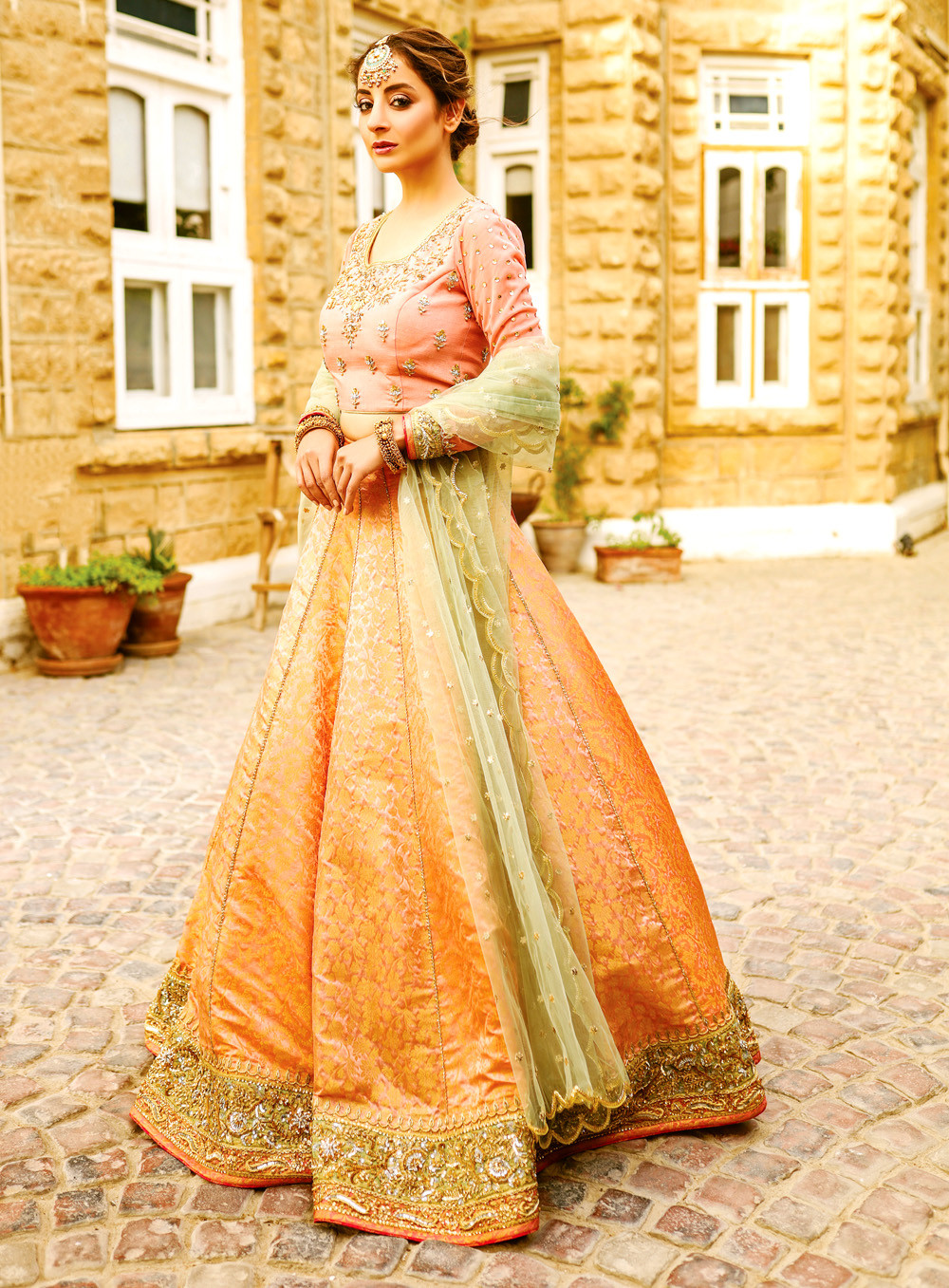 The peach lengha choli
From soft peaches and cool mints, this look is perfect for the bride who prefers a pastel palette. The lengha is hand woven banarsi with the most richly worked gold borders. The blouse is adorned with gold worked dabka florals with beautiful borders on the sleeves and is form fitted to perfection, with cascading tassels. A soft scalloped dupatta completes the look.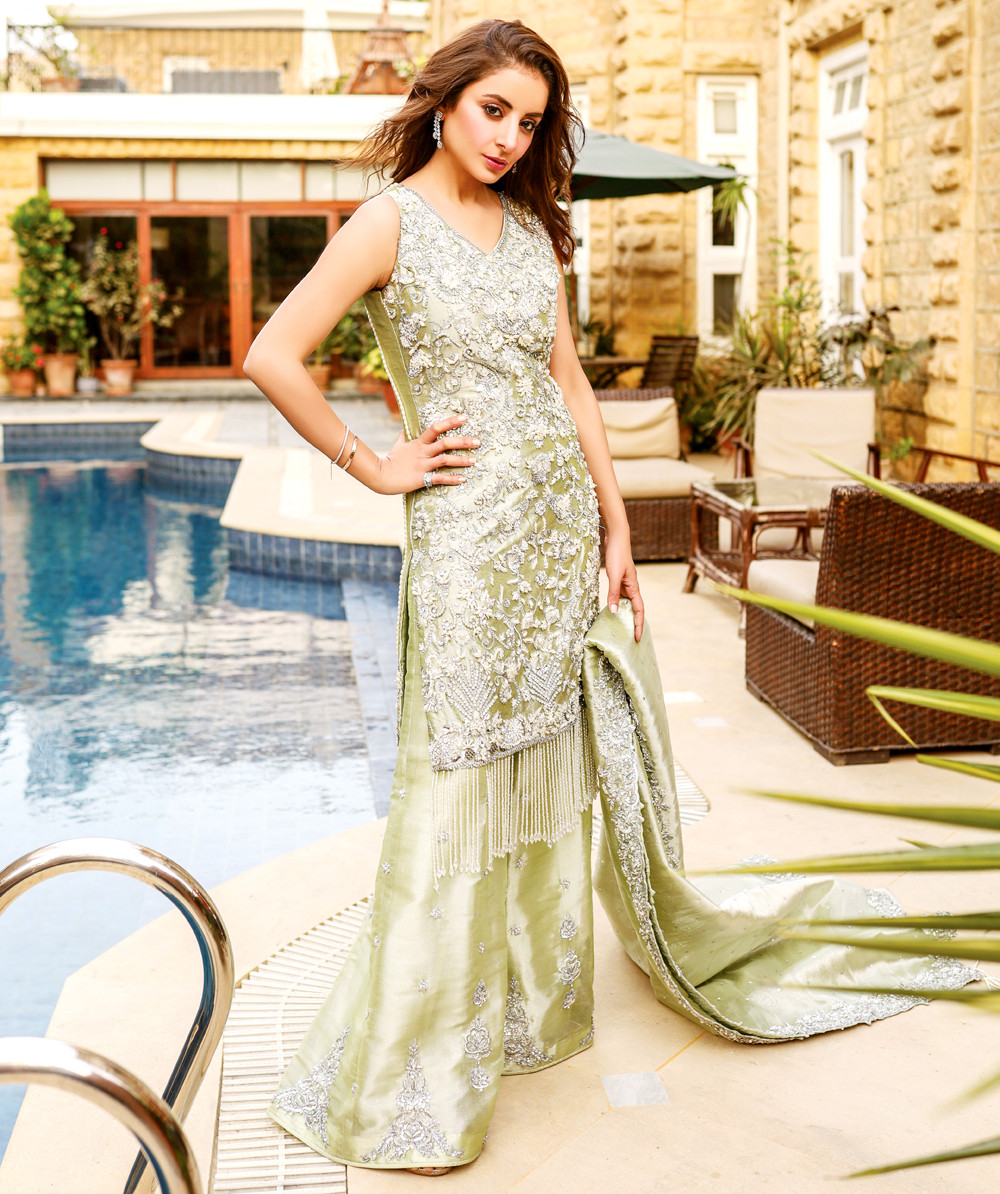 The metallic mint
This opulently embellished ensemble features a metallic mint shirt encrusted with crystals and pearls - perfect for the non-conformist, who likes to shine - much like our muse Sarwat Gilani. It can be worn as formal wear with cigarette pants and a light dupatta or for a heavier look as is with an intricately embellished dhaka pajama with floral motifs and a four yard dupatta with heavy pearl and crystal embellishment.
COMMENTS
Comments are moderated and generally will be posted if they are on-topic and not abusive.
For more information, please see our Comments FAQ