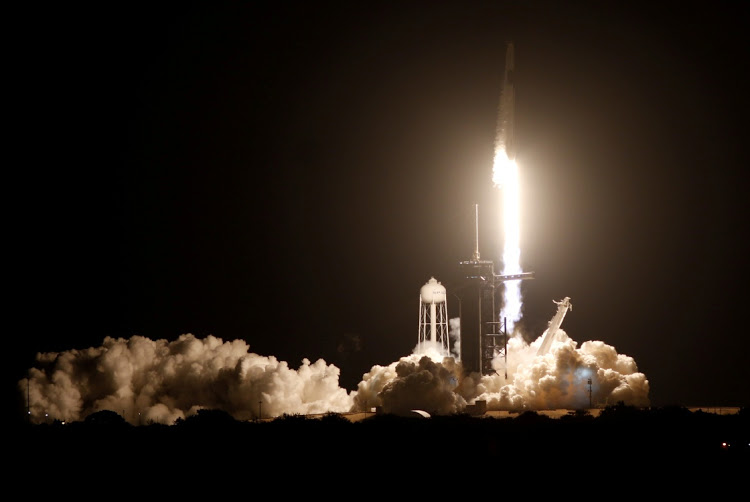 ---
NASA and Elon Musk's commercial rocket company SpaceX launched a new four-astronaut team on a flight to the International Space Station early on Friday, the first crew ever propelled toward orbit by a rocket booster recycled from a previous spaceflight.
The nearly 24-hour ride to the space station, which orbits some 250 miles (400 km) above Earth, had been set to begin on Thursday but was delayed for a day by unfavorable weather forecasts along the rocket's flight path.
NASA completes major test on rocket that could take humans back to the moon
The mission marks the second "operational" space station team to be launched by NASA aboard a Dragon Crew capsule since the United States resumed flying astronauts into space from US soil last year, following a nine-year hiatus at the end of the US space shuttle program in 2011.
It is also the third crewed flight launched to into orbit under NASA's fledgling public-private partnership with SpaceX, the rocket company founded and owned by billionaire high-tech entrepreneur Elon Musk. The first was an out-and-back test mission carrying just two astronauts into orbit last May.
Musk's SpaceX wins $2.9 billion contract to land humans on moon
Friday's four-member Crew 2 team consists of two NASA astronauts - mission commander Shane Kimbrough, 53, and pilot Megan McArthur, 49, - along with Japanese astronaut Akihiko Hoshide, 52, and fellow mission specialist Thomas Pesquet, 43, a French engineer of the European Space Agency.
"There's nothing like it when you look out the window and see a spaceship getting prepared and realize that you're going to be riding on it in a few days," McArthur said at a news briefing just after arriving at Kennedy Space Center last week.
COMMENTS
Comments are moderated and generally will be posted if they are on-topic and not abusive.
For more information, please see our Comments FAQ