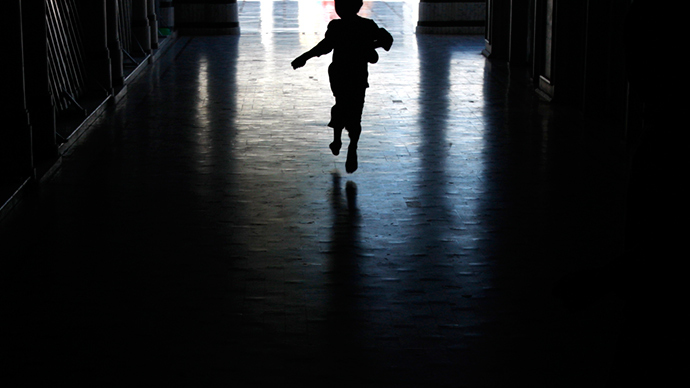 ---
LAHORE:
More than 1,700 cases of child abuse and violence against children were reported in Punjab last year. The figure included 82 children sexually assaulted in Lahore.
Sahil, a non-governmental organisation (NGO) working for the protection of children's rights, stated in its annual report released this week that an average of eight children are sexually and physically abused daily in the country.
According to figures quoted in the report, a total of 2,960 children were sexually abused across the country during the year 2020. The affected children included 1,510 girls and 1,450 boys.
The report revealed that 119 cases of child marriage were reported, while girls were declared Wani in seven cases and 50 boys and girls were subjected to sexual assault in madrassas during the year.
The victims were assaulted in hospitals, hotels, cars, clinics, colleges, factories, prisons, police stations, wedding halls, cemeteries and many other places.
The highest number of incidents of sexual violence against children during the year was reported in Punjab with 1,707 reported cases, while 861 children were raped in Sindh, 53 in Balochistan, 215 in Khyber-Pakhtunkhwa, 102 in the federal capital, 18 in Azad Kashmir and four in Gilgit-Baltistan. Of the incidents, 2,587 were reported at the police stations.
According to the report for the year, at least 82 children were sexually violated in Lahore.
Sahil's Coordinator Ansar Sajjad told The Express Tribune that the data shows that eight children were sexually abused per day during 2020.
He suggested that child safety cells be set up in every district of Punjab to prevent violence against children and provide free assistance. An awareness campaign to protect children from sexual violence should be run under an effective strategy and new laws for children should be made, while the existing laws should be improved.
Commenting on the report, Adnan Khan, an advocate for children's rights, said that effective support systems should be introduced for the rehabilitation of children affected by sexual violence. Child safety messages should be a regular part of the curriculum, he added.
Child Protection Bureau Chairperson Sarah Ahmed stressed the need for more efforts to prevent sexual and physical abuse of children.
She said the government was taking concrete steps to curb sexual violence against children. However, the rise in child sexual abuse over the years is alarming, she added, stressing the need to create awareness about the causes of sexual abuse of children and measures to prevent it.
Stricter laws are being introduced for perpetrators of sexual violence against children and women, she said.
Sarah Ahmed maintained that as per an ordinance brought on the directives of Prime Minister Imran Khan, harshest punishments for such offences have been introduced.
She said the Zainab Alert Act introduced earlier was also an important step of the government in this direction.
"Our society creates problems for the affected children and families instead of comforting them," she lamented.
The chief of the Child Protection Bureau said parents, teachers, the media and civil society must work together to end the social evil.
She said that along with strict laws, awareness of children, parents and teachers was also very important. She also said that awareness regarding prevention of sexual violence against children should be included in the curriculum.
Published in The Express Tribune, April 23rd, 2021.
COMMENTS
Comments are moderated and generally will be posted if they are on-topic and not abusive.
For more information, please see our Comments FAQ