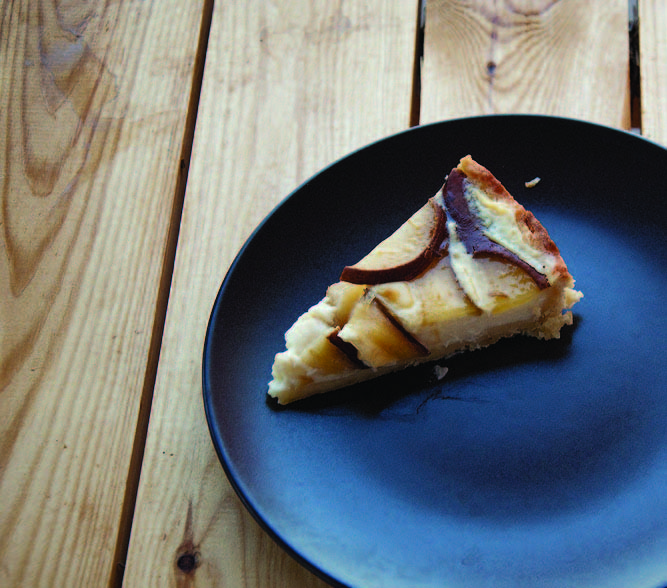 ---
PESHAWAR:
Where the pandemic has thrown a spanner in the works of several large-scale industries, it has also led to the growth of many home-run businesses operating online. The provincial capital in particular, has seen a boon in online food businesses, collectively changing the city's e-commerce landscape.
Many of these new businesses, which operate from kitchens of the city's suburbs, are run by housewives, who have had to step up to shoulder their family's financial burden, escalated by the pandemic.
One such entrepreneur is Sakina Bibi, a widow housed with her three siblings, who had never imagined that she'd one day be running an online business right from the convenience of her home. "When my husband passed away after struggling with prolonged illness, I had no option but to use whatever resources I had, to try and feed my family. At first, I'd cook meals and bring them myself to schools and offices across Peshawar. When I'd built a significant clientele, I took my business to Facebook. We started taking orders online and have since expanded exponentially. I now employ a group of people to assist with the kitchen work and home-deliveries," she told.
Read Swabi woman becomes 'Umer Qureshi' after surgery
According to Abaseen Khan, who works with a local food-delivery company, the demand for online food businesses has seen tremendous increase during the pandemic. " People have either been too scared to visit restaurants or obstructed by some kind of government-imposed restriction. But either way, this has given a huge boost to online businesses, which is reflected in the increase in our orders," shared Khan.
Zarmina Khan, a graduate of Peshawar University, who has been running a home-based food business for the past two years with her mother, also spoke of experiencing a significant jump in orders since the first lockdown. "So far, we have just been a small, home-based business serving a set of clients. But seeing the increase in demand, we have now decided to go fully online and start offering 24-hour service," said Zarmina. "This is great business opportunity for stay-at-home women, who can easily earn anywhere between Rs30,000 to Rs50,000 a month operating out of their own kitchen," she added.
As per a study, global retail e-commerce constituted a market share of 3.53 trillion USD in 2019, and has been forecasted to grow to 6.54 trillion USD by end of 2022. It is estimated that 95 per cent of purchases will be facilitated by e-commerce in 2040, because online shoppers will have increased significantly throughout the world.
In Pakistan on the other hand, there are 76.38 million internet users, of which 44.10 million users are online shoppers. This although reflects massive potential for e-commerce in the country, reports reveal that only 15 per cent of Pakistanis have so far been open to the idea of choosing online channels for ordering food.
According to Darewro Delivery Services Executive Director Zahid Khan, the percentage however, appears to have taken a positive turn in Peshawar during the pandemic. "During Covid-19, food delivery has remained our most popular business, corresponding to 30 per cent of all our deliveries. While medicine is the second most popular item being delivered," the director revealed.
Speaking in the regard, Khyber Pakhtunkhwa Information Technology Board (KPITB) Durshal Project Coordinator and IT Expert Hanif Jhang said that e-commerce has taken flight globally, with as many as 70 to 75 per cent of companies going online during the pandemic. "Most restaurants and existing food outlets in Peshawar have also shifted their focus to online operations, to not lose business amid government restrictions. Unfortunately, our women had always been discouraged by e-commerce, but the pandemic has led to a gradual change in trend. More and more women appear to be opening their own online businesses, which is also a result of increased IT training and access among girls," he told The Express Tribune.
Published in The Express Tribune, April 21st, 2021.