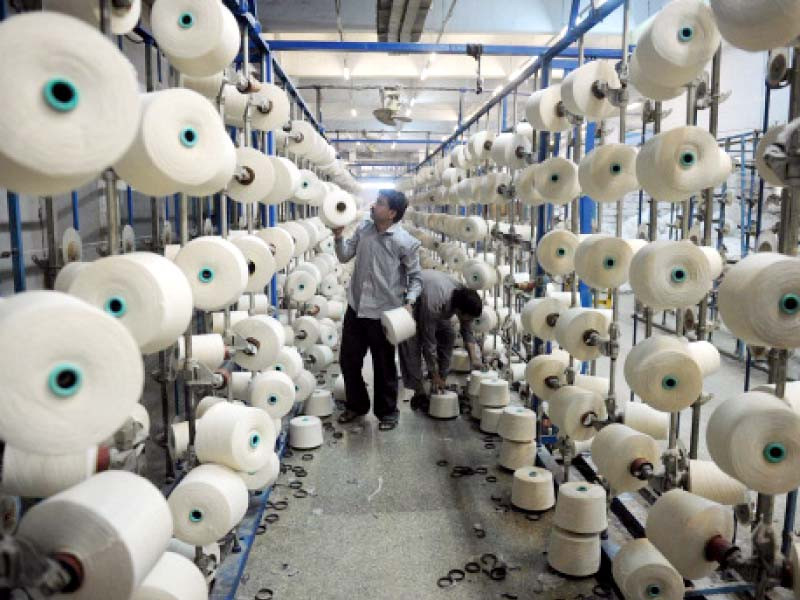 ---
KARACHI:
Pakistan performed better than India in apparel exports to the United States in February 2021.
Pakistan had an outstanding performance among apparel export destinations globally during February, according to Sourcing Journal, a credible source for textile sector information.
"We were the only main exporter with increased apparel supply to America during Covid-19," said Adviser to PM on Commerce Abdul Razak Dawood in comments to The Express Tribune.
Pakistan was on top position in the list of countries that export textile, according to a report released by Apparel Resources, another international platform that gives insights into apparel industry exports.
Normally, India and Bangladesh perform better than Pakistan but this time Pakistan has fared better than its neighbouring countries despite all the challenges of Covid-19 faced worldwide.
Although the apparel import value of the US, a prominent destination for textile exports, decreased 8.7% year-on-year to $5.39 billion in February 2021, its volume increased 3.2% and Pakistan was on top of the list of countries which witnessed a hike in their apparel exports.
Other countries that recorded growth in exports included China, Bangladesh and Egypt. Pakistan and China managed to increase their apparel shipments to the US both in terms of value and volumes.
"Pakistan is showing the world that we are a reliable supply destination," Dawood emphasised.
India, Vietnam and Indonesia experienced a decline in apparel exports to the US both in value and volume terms.
The PM aide added that government policies for the textile industry played a significant role in exports. "Our vision is to promote 'Make in Pakistan'," Dawood remarked.
Even though the country is performing well in textile exports, it is facing many challenges to keep up with the performance. The biggest hurdle is the decrease in cotton production in the country, which is the main raw material for the textile sector.
The country is facing shortage of around half of its requirement of cotton, estimated at seven million bales. Giving in to the pressure from the textile industry, the government recently allowed duty-free import of cotton yarn.
During the pandemic, the medical segment of textile industry such as bed wear also grew as bed sheets were discarded frequently, said DH Corporate Research Lead Karim Punjani.
After coronavirus, the world learnt the lesson regarding supply chain sustainability, which indicated that no country should rely on only one destination for imports, he said.
"Countries now want to diversify their supply chain and this is a good chance for Pakistan to grab its share in countries which imported products from other countries previously," the analyst added.
"This will be a challenge for Pakistan; either it increases exports through existing companies or helps new players to venture into this sector."
Through its policy, Pakistan can encourage foreign direct investment in this sector by inviting companies to move their factories from other countries to the free economic zones in Pakistan.
Published in The Express Tribune, April 21st, 2021.
Like Business on Facebook, follow @TribuneBiz on Twitter to stay informed and join in the conversation.
COMMENTS
Comments are moderated and generally will be posted if they are on-topic and not abusive.
For more information, please see our Comments FAQ