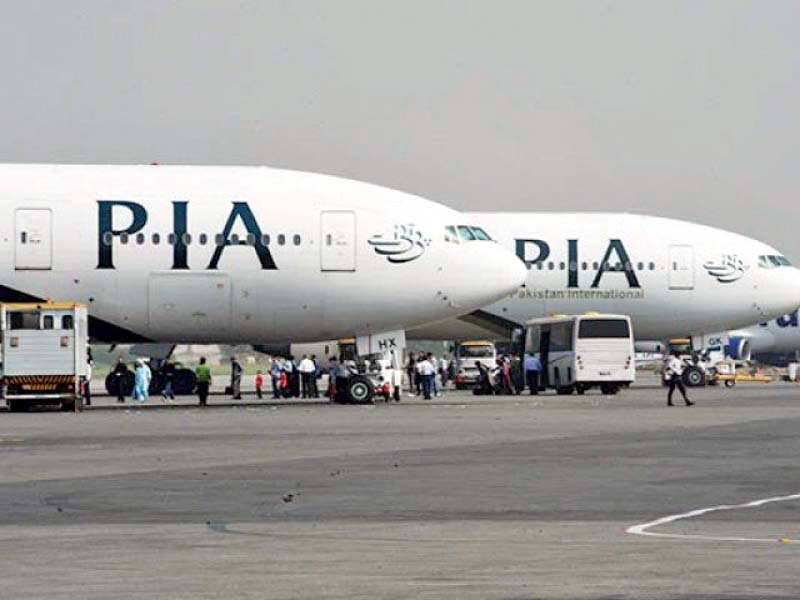 ---
KARACHI:
State-owned Pakistan International Airlines (PIA) has expressed high expectations about a full-fledged return to the skies in the second half (Jul-Dec) of 2021 after most of its aircraft were grounded in the wake of Covid-19 outbreak in the country in February 2020.
The loss-making airline has voiced hope that a boost to its flight operations will help turn around its financial performance. The company has held negotiations with financial institutions for rescheduling its loans, returned a couple of leased aircraft to foreign firms and slashed its workforce by 1,900-2,000 employees (or 14%) by offering them voluntary separation scheme (VSS).
"Passenger numbers are expected to grow to 2.8 billion in 2021," PIA Chief Executive Officer Air Marshal Arshad Malik said in the Annual Report 2020 dispatched to the Pakistan Stock Exchange (PSX) on Monday.
The expected number of passengers in 2021 would be one billion more than in 2020, but still 1.7 billion travellers short of the 2019 figure, he said.
With likely partial reopening of borders by mid-2021 (with widespread availability of vaccines), overall revenues are expected to grow, but they will still be less than those achieved in 2019.
"By the end of 2021, stronger revenues will improve the situation, but the first half of 2021 looks extremely challenging," he said. "Airline's financial performance is expected to see a significant turn for the better in 2021, even if historically deep losses prevail."
"Passenger yields are expected to be flat and the load factor is expected to improve to 72.2% (an improvement over 65.5% in 2020, but still below the 82.5% achieved in 2019)," the report read.
During 2020, the airline operated higher number of flights (45%) on Middle East routes, followed by 31% on domestic routes, according to the annual report.
It operated 10% flights on European routes, 2% each on Far East Asia and US-Canada routes and 12% on other routes.
PIA used to operate 100-110 flights on a daily basis with around 34 aircraft in its fleet prior to the pandemic outbreak, it was learnt.
Year 2020 proved to be the worst year in the history of global airlines as the pandemic caused the largest losses to air carriers after World War-II, the report said.
"However, during Covid-19 period, charter revenue of the company increased significantly due to special charter flights operated by the company," said PIA in its annual report.
PIA booked a net loss of Rs34.64 billion in the year ended December 2020 compared to a loss of Rs52.6 billion in 2019, according to the report.
The airline has a negative equity of Rs460 billion comprising bank loans of Rs326 billion and other payables of Rs118 billion in its balance sheet, the Economic Coordination Committee (ECC) of the cabinet was informed some time ago.
The ECC recently approved a restructuring plan worth Rs457 billion for PIA to control its losses over the next three years by paying off some of the pervious debt and writing off some of the loans.
The plan envisaged that the airline would be bifurcated into two parts -good PIA and bad PIA - to fix its financial woes.
The annual report said that the cargo segment of PIA was expected to continue its strong performance due to improved business confidence and the important role that air cargo played in vaccine distribution.
A persistent capacity crunch due to slow re-introduction of belly capacity (aircraft types with combined passenger and freight capacity) from passenger services combined with a higher proportion of time and temperature-sensitive cargo (vaccines) will see a further increase in yields.
"This will contribute to the strong performance in cargo revenues, which are expected to grow," it said.
Published in The Express Tribune, April 21st, 2021.
Like Business on Facebook, follow @TribuneBiz on Twitter to stay informed and join in the conversation.
COMMENTS (1)
Comments are moderated and generally will be posted if they are on-topic and not abusive.
For more information, please see our Comments FAQ