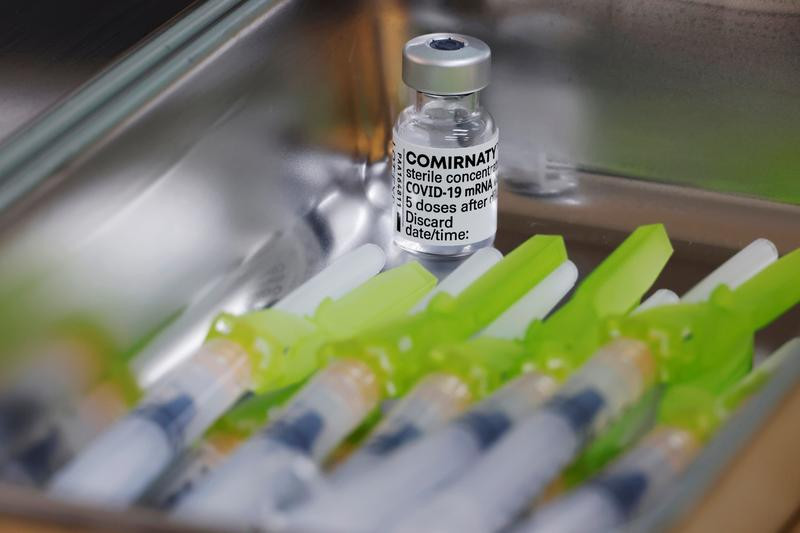 ---
QUETTA:
The Punjab government has borrowed 25,000 doses of the coronavirus vaccine from Balochistan due to a spike in the number of positive cases in the province.
According to sources familiar with the matter, the National Command and Operation Centre (NCOC) directed the Balochistan government to dispatch the Covid-19 doses to Punjab on Monday to support the vaccination efforts.
The development was confirmed by the Balochistan Coordinator of the Expanded Programme on Immunisation, Dr Ishaq Panezai.
The province of Punjab witnessed a sudden rise in the number of positive Covid cases in the first week of April, prompting the provincial government to request more inoculation doses from the NCOC. Unfortunately, the NCOC was unable to provide the coronavirus doses immediately.
Also read: Pakistan to make single-dose Covid vaccine
The Punjab government has assured that they will return the 25,000 vaccine doses borrowed from Balochistan within 25 days. "The Punjab government has borrowed the vaccine doses for 25 days. They will return them by April 25," Panezai said.
An official privy to the matter said that the inoculation process in the largest province of the country will be affected due to the Balochistan government's decision to lend vaccine doses to Punjab.
Approximately, a total of 46 vaccination centers have been set up in Balochistan, 13 of which are in Quetta. Vaccinations are being carried out on a daily basis at these centres.
Dr Panezai further said that the vaccination process is in full flow and 450 prisoners above the age of 60 are set to be inoculated against Covid-19.
Read more: Pakistan to receive first batch of China's CoronaVac vaccine next week
"We have vaccinated around 35 prisoners so far," he said, adding that the Balochistan health department received 75,000 coronavirus vaccine doses that have been used to inoculate 30,000 people in the province up till now.
Medical Superintendent of Civil Hospital Quetta Dr Arbab Kamran has said that 17 vaccination counters were set up for men and women both apart from four counters that are only for females. "Only persons above the age of 60 are being inoculated currently."
Balochistan Coronavirus Cell Head Dr Naqeebullah Niazi announced that the vaccination process for people above the age of 50-years-old will begin from April 21.
Published in The Express Tribune, April 20th, 2021.