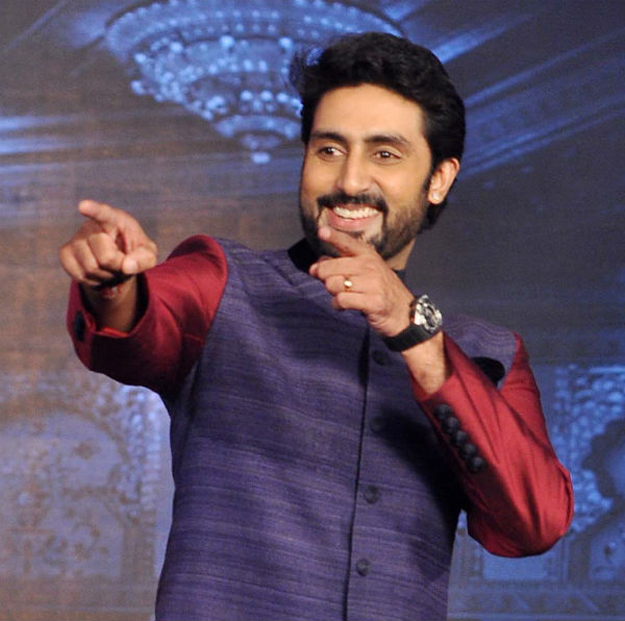 ---
Many would expect actor Abhishek Bachchan to be raised with a silver spoon in his mouth, due to his family's social standing, celebrity status and wealth. However, the son of megastar Amitabh Bachchan denies being brought up any different from others like him.
Speaking to Bollywood Bubble in a recent interview, the actor credited his mother and actor Jaya Bachchan for providing him with a "completely normal middle-class upbringing" and pushing him to achieve things on his "own merit".
Abhishek mentioned that who your parents are, how popular they are and how many connections they have aren't going to help you in life.
Talking to the publication, the actor said, "At the end of the day, when the audience is in that theatre, they're going to be watching you. They've bought a ticket to your film. If they want to see Amitabh Bachchan, Jaya Bachchan, or Aishwarya Rai Bachchan, they'll buy a ticket to their movies, why would they come to my movies?"
The Bunty Aur Babli star confessed that he likes validation and feels there is nothing wrong in admitting it. "We are all here to entertain the audiences. We are here because a part of us, apart from creative satisfaction, also want to hear the applause. You want to get the pat on the back saying, 'Job well done'. That's a large part of being an actor," he said.
Abhishek continued, "It's a wonderful thing. Why do we try and stay away from it in our false attempt at being humble? I love it when the films that I work in do well. I love it when the audience gives me positive feedback. I am concerned when my films don't do well. I am concerned if I don't get good feedback for my work. I learn from it."
Have something to add to the story? Share it in the comments below.