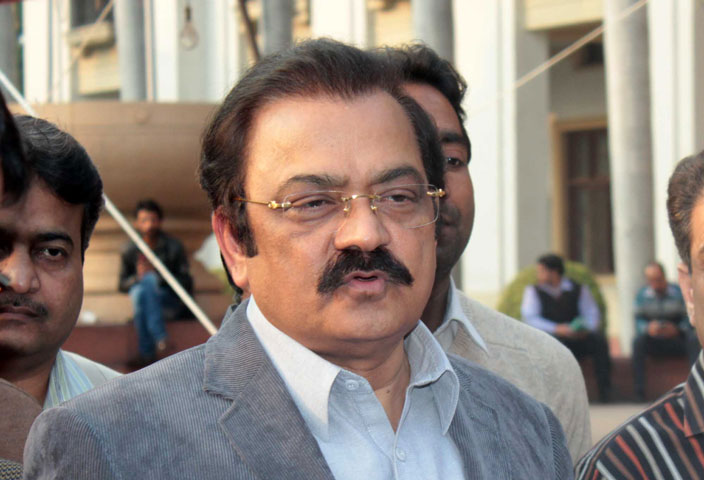 ---
LAHORE:
Pakistan Muslim League-Nawaz's (PML-N) Punjab president Rana Sanaullah on Saturday claimed that the PML-N will be extending a similar voting model all across Punjab, as applied in the Daska election, in an attempt to protect PML-N voters.
Sanaullah was speaking to the media after submitting surety bonds in an alleged asset-beyond-means case.
He further claimed that PTI had lost its balance and its stance on accountability was in tatters in the eyes of the public. The PML-N leader said that chanting slogans for accountability was easy, opposed to running a government efficiently and claimed that the ruling party had been lying on almost every issue merely to humiliate the PML-N leadership.
Also Read: Sharif faced double standards, says Sanaullah
"The nation has come to know about PTI's stance regarding eliminating corruption. Neither could the PTI recover anything from PML-N's lawmakers nor establish any corruption despite its best efforts," said Sanaullah.
"What has the PTI recovered till today from the PML-N? Other than its leaders being in the custody of NAB for a long time," the PML-N leader added.