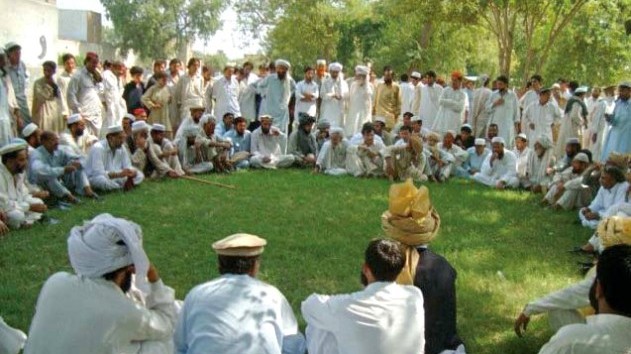 ---
PESHAWAR:
The provincial government of Khyber-Pakhtunkhwa has decided to legislate against the custom of Swara in the province, it emerged on Friday.
According to provincial minister Shaukat Yousafzai, the issue is highly sensitive, saying there should be a law to stop the same.
Yousafzai further said that an individual should not be punished for someone else's wrongdoing. Today's women are educated and aware and should not be married off against their will due to an old custom.
There is a dire need to legislate against the custom, the minister said, observing that the culprits are spared every time due to a loophole in the existing law.
Also read Girl killed in the name of honour in Kohat
The far-flung areas of K-P still follow the Swara custom, in which the side that loses arbitration has to marry off women from its family to the other side.
In January, police foiled a bid to give away a minor girl under the tradition to strike peace between two warring parties in the Swat district.
Police raided the house in upper Swat and rescued the six-year-old girl who was being handed over by a party in the case under the agreement. Around 17 people were booked in the case.
In August last year, Swabi police recovered two minor girls who were sold by their father to be taken to Punjab.