 ---
Famously known as Salt Bae, Turkish chef Nusret Gokce has landed in hot waters after being slapped with a $5 million copyright infringement lawsuit by a US-based artist this week. The latter alleged that the restaurateur and social media star has used his artwork across the world without permission, reported New York Post.
Brooklyn artist Logan Hicks shared he and fellow artist Joseph Lurato were hired by Gokce, the mastermind behind Nusr-Et steakhouse in Abu Dhabi and Dubai, to create a mural of him "in his signature salt-sprinkling pose." He revealed the same in a Manhattan federal lawsuit filed against Gokce. The court papers added that while the first artwork was featured in his Miami steakhouse, other commissioned stencils have reportedly also been spotted in the butcher's Dubai, Doha, Istanbul and New York outposts.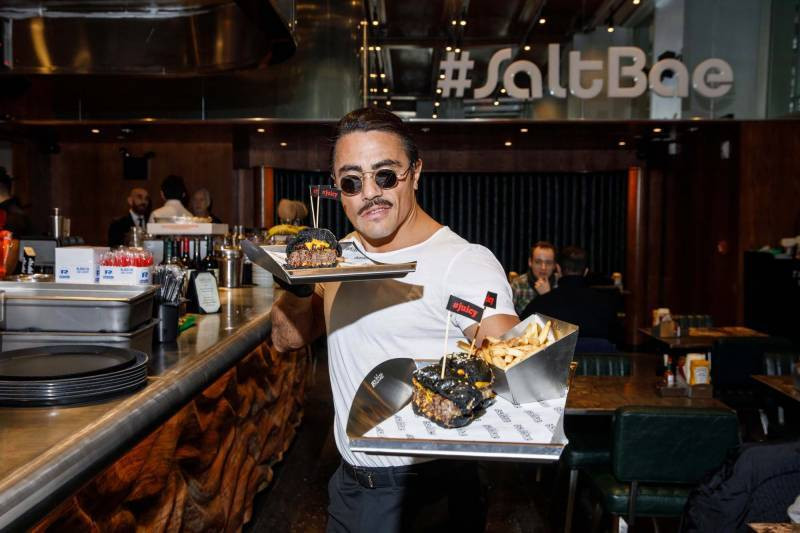 In beginning 2020, Hicks discovered that Gokce and his companies had used the same image of that first work without permission internationally, in window displays, on menus and even on takeout bags, according to the suit. The images are also said to have appeared on wet wipe packaging, digital signs and the label for Salt Bae's line of seasoning.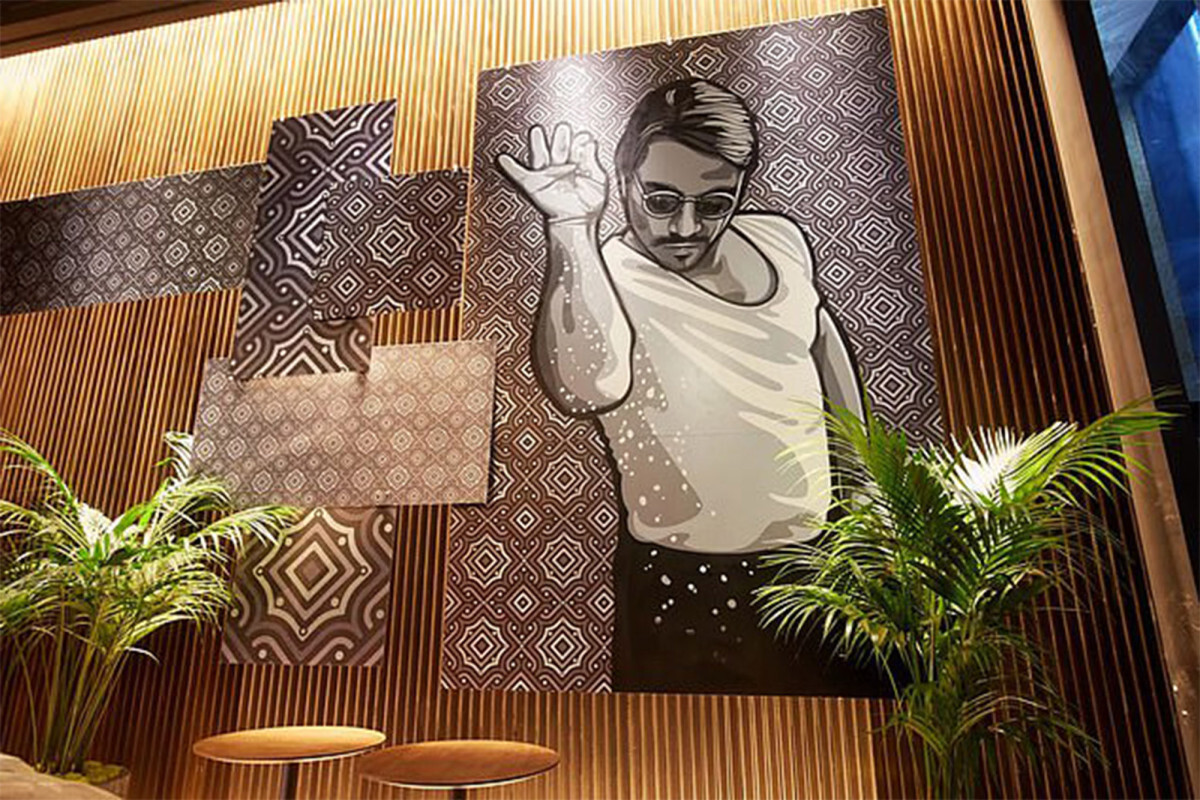 "Defendants were engaging in widespread, unauthorised distribution and use of the original works," claims the suit. "Defendants also unilaterally decided that they would instead unlawfully adapt, create and distribute unauthorised derivative versions of the original works, to display in Nusr-Et steakhouse locations in at least Abu Dhabi, Ankara, Etiler, Mykonos and Bodrum Yalikavak Marina." Hicks reportedly sent a cease-and-desist letter to Gocke in April 2020, asking him to stop using the original work, but, according to the suit, he and his companies "doubled down on their already widespread infringement, expanding their wilful use of the Infringing Materials to locations in Doha, D Maris Bay (Turkey), Boston, Dallas and several additional locations in Istanbul".
Hicks also shared the story on Instagram, saying that he and Lurato agreed to the original commission as they "appreciate a good joke". He penned, "The first commission turned into a second commission for the Miami location. Then later another for Doha. Each commission came with a signed contract, dictating the terms of the usage, where it would be located. What it could be used for. Who retained the copyright (it's us!). All of the other usages, from the wipes to the labels, were not permitted in the contract."
COMMENTS
Comments are moderated and generally will be posted if they are on-topic and not abusive.
For more information, please see our Comments FAQ