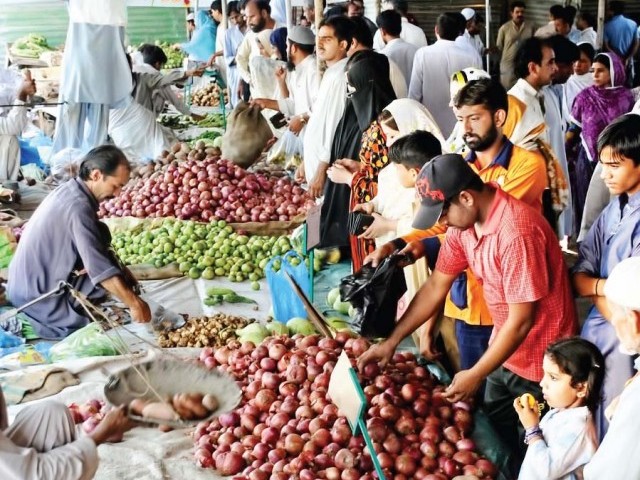 ---
ISLAMABAD:
Under the Ramadan relief package, 19 essential food items are being sold at discounted rates by Utility Stores Corporation. A huge number of people thronged USC outlets a day before Ramazan. The Ramadan relief package was launched on April 10.
Under this package, a 20-kg bag of flour is available for Rs800. Sugar is for Rs68 per kg while ghee of seven different brands is available at a discounted price of Rs170 per kg.
There is a discount of Rs50 per kg on tea while Rs 15 per kg discount on the white gram, Rs15 to Rs30 per kg discount on pulses, Rs20 per kg discount on dates, Rs10 to Rs12 discount on rice, Rs20 per kg discount on the basin and a 10 per cent discount on spices.
More than 1,500 other items are also available at discount under the relief package.
However, some citizens who talked to this correspondent said they were not satisfied. They complained the quality of goods available at Utility stores is not up to the mark. One complainant said two weeks ago, prices of goods available at USC were increased and then reduced in the name of the Ramazan package.
Some citizens said that while prices of some items including sugar and flour were lower at these stores, they kept running out of stock every few hours.
Published in The Express Tribune, April 14th, 2021.
COMMENTS
Comments are moderated and generally will be posted if they are on-topic and not abusive.
For more information, please see our Comments FAQ