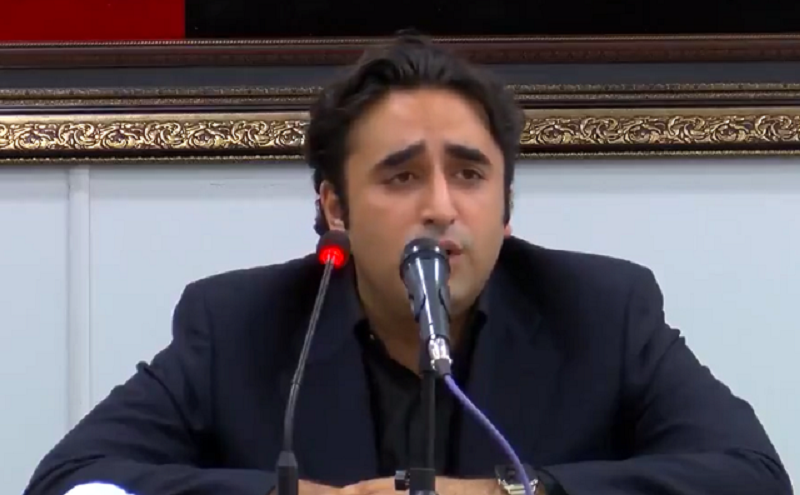 ---
KARACHI:
The PPP put another nail in the coffin of the Pakistan Democratic Movement (PDM) on Monday after the party's Central Executive Committee (CEC) asked its members to resign from their positions in the opposition alliance.
The announcement, made by party chairman Bilawal Bhutto Zardari, came after a crucial meeting of the CEC today.
The alliance has been facing serious differences within its ranks over PPP's Syed Yousuf Raza Gilani's appointment as the Opposition Leader in Senate and the joint resignations of the opposition leaders from the assemblies to topple the Pakistan Tehreek-e-Insaf (PTI) led government.
While the PML-N wants PDM members to first resign from the assemblies, followed by a march towards Islamabad, the PPP has been in favour of the protest without the resignations.
According to Bilawal, the party members will resign "in protest of the attitude, conduct and actions of other office-bearers of the PDM". He reiterated that the CEC wanted the resignations from the assemblies to be the "last resort".
لائیو: چیئرمین پاکستان پیپلزپارٹی بلاول بھٹو زرداری سینٹرل ایگزیکٹو کمیٹی کے دو روزہ اجلاس کے بعد میڈیا سیل بلاول ہاؤس کراچی میں پریس کانفرنس کررہے ہیں https://t.co/pgd3ZgVqtS

— PPP (@MediaCellPPP) April 12, 2021
"This will remain our stance," the PPP chairman said, adding "this stance has also been vindicated [by the recent events].
"Last week, the Awami National Party (ANP) announced to parts ways with PDM, saying some elements had hijacked the alliance."
Earlier this morning, a senior PPP leader was quoted as saying that the party would not part ways with the PDM, saying "we are its founding members."
Moreover, when Pakistan Muslim League-Nawaz (PML-N) Vice President Maryam Nawaz was asked today about PPP's fate, she responded saying, "it would be decided by the alliance's chief Maulana Fazl-ur-Rehman."
During the CEC meeting on Sunday, party leaders remained "indecisive" as the majority suggested neither quitting the Pakistan Democratic Movement (PDM) nor resigning from the assemblies as recommended by most of the opposition alliance parties in order to give a tough time to the incumbent government.
The party leadership reached a consensus that they would not resign from the assemblies at this stage, terming the move as an option of last resort.
Sunday's meeting, which was co-chaired by Bilawal Bhutto Zardari and Asif Ali Zardari, however, had expressed serious concern over the show-cause notice served to the party by the PDM and was, reportedly, torn up by Bilawal.
The show-cause notice was given after the PPP fielded Yusuf Raza Gilani as opposition leader in the Senate and sought support from the Balochistan Awami Party (BAP) — a coalition partner of the ruling PTI.
COMMENTS
Comments are moderated and generally will be posted if they are on-topic and not abusive.
For more information, please see our Comments FAQ