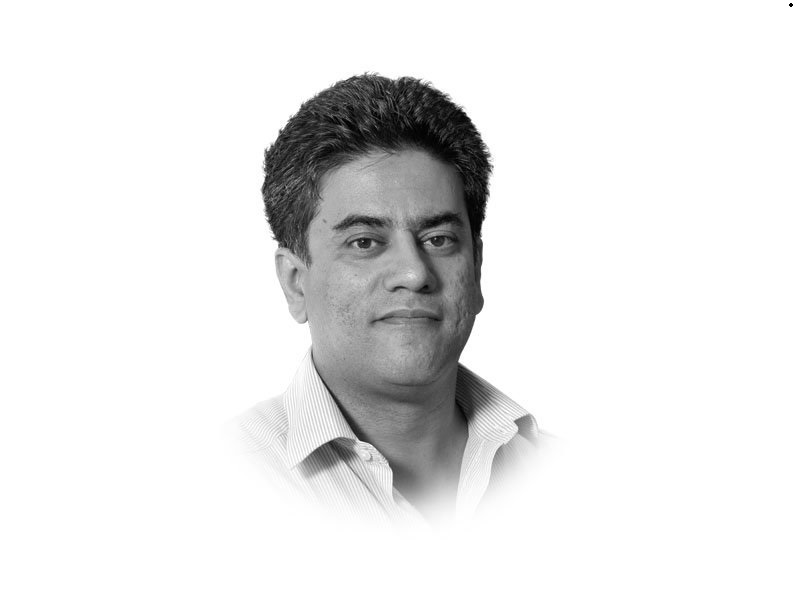 ---
Every year, the Centre for Excellence in Journalism (CEJ) at the IBA in Karachi organises the Razia Bhatti Memorial Lecture to honour one of Pakistan's most outspoken and celebrated journalists. Ms Bhatti, who founded the journalist-owned publication, Newsline, with her editorial team in 1989, was a fearless fighter for media freedom and had won several national and international awards recognising her professionalism and commitment. She died in March 1996 and her family and friends decided that one way to honour her memory was with the lecture series at the CEJ.
This year, the lecture was delivered by Rahimullah Yousafzai, a veteran journalist who has reported widely on the Afghan conflict and the situation in Pakistan's Khyber-Pakhtunkhwa province and Federally Administered Tribal Areas (FATA). Apart from his other professional commitments, Rahimullah Sahab had also worked with Ms Bhatti and Newsline magazine where his association spanned more than three decades.
Given that Rahimullah Sahab is an encyclopedia when it comes to Afghanistan as well as K-P, it fell on the shoulders of Umber Khairi, a founding member of Newsline magazine and the driving force behind the lecture series, to come up with a topic. She asked him to focus on his interviews with Osama bin Laden in a talk titled "Reporting in Troubled Times: Tea with Osama bin Laden".
Many have read Rahimullah Sahab's account of his interviews with OBL and Mullah Omar. They have appeared in a number of publications across the world, including Newsline, which carried this account in its 2010 issue. But the devil is in the details, some of which were shared in the lecture. Given that the bulk of the audience comprised media and journalism students, there were many takeaways that the new generation of journalists could learn from.
To begin with, a journalist like Rahimullah Sahab epitomises honesty and integrity. A journalist, particularly one covering a conflict, can only earn the respect of all warring parties if they report with honesty. Given the high stakes involved, the element of integrity is also vital. Rahimullah Sahab recalled on how he would be sought out by different stakeholders in the Afghan conflict because they knew they would not be misreported. More important, the information they give would not be misused or taken advantage of.
The other lesson Rahimullah Sahab pointed out was that a journalist should be willing to take calculated risks. When he was once invited for such an interview in Afghanistan, he asked his colleagues Ismail Khan (now the resident editor of Dawn in Peshawar) and Nafees Takkar (who currently oversees VOA's Pushto service) to accompany him. Despite the fact that he was going for a world exclusive, it made better sense to take professional colleagues along as there was safety in numbers. Journalists sometimes become reckless and end up facing dire consequences.
Rahimullah Sahab also cautioned against placing trust in the wrong sources. Once he recalled, he was invited by a warlord known for kidnapping Pakistanis. Rahimullah Sahab still went because he knew he could trust the warlord. But in other instances, he recalled that he had to decline. This judgment, not always perfect, comes from years of reporting and legwork. Who to trust, who not to. And what risks to take and what not to.
One anecdote Rahimullah Sahab recalled in his lecture was how he managed to break a story on a meeting with OBL ahead of a rival news channel. The other correspondent had arrived and interviewed OBL a day earlier possibly because he belonged to an Arab channel and the interview was supposed to be directed to an Arab audience. After the interview, the correspondent went to sleep. Rahimullah, who arrived a day later, was summoned the same night and given an interview. Instead of resting, soon after he made a beeline for Pakistan where he went on to file his story, beating the rival who was still resting in Afghanistan. The lesson here being that journalists cannot afford to be lazy or lax for even one moment.
Many gems could be gleaned from Rahimullah Sahab's talk. The only issue now, in the words of IBA executive director Akbar Zaidi, is that such fearless journalists are becoming rarer with each passing day. We are running out of people who speak the truth. That is troubling.
Published in The Express Tribune, April 12th, 2021.
Like Opinion & Editorial on Facebook, follow @ETOpEd on Twitter to receive all updates on all our daily pieces.
COMMENTS
Comments are moderated and generally will be posted if they are on-topic and not abusive.
For more information, please see our Comments FAQ