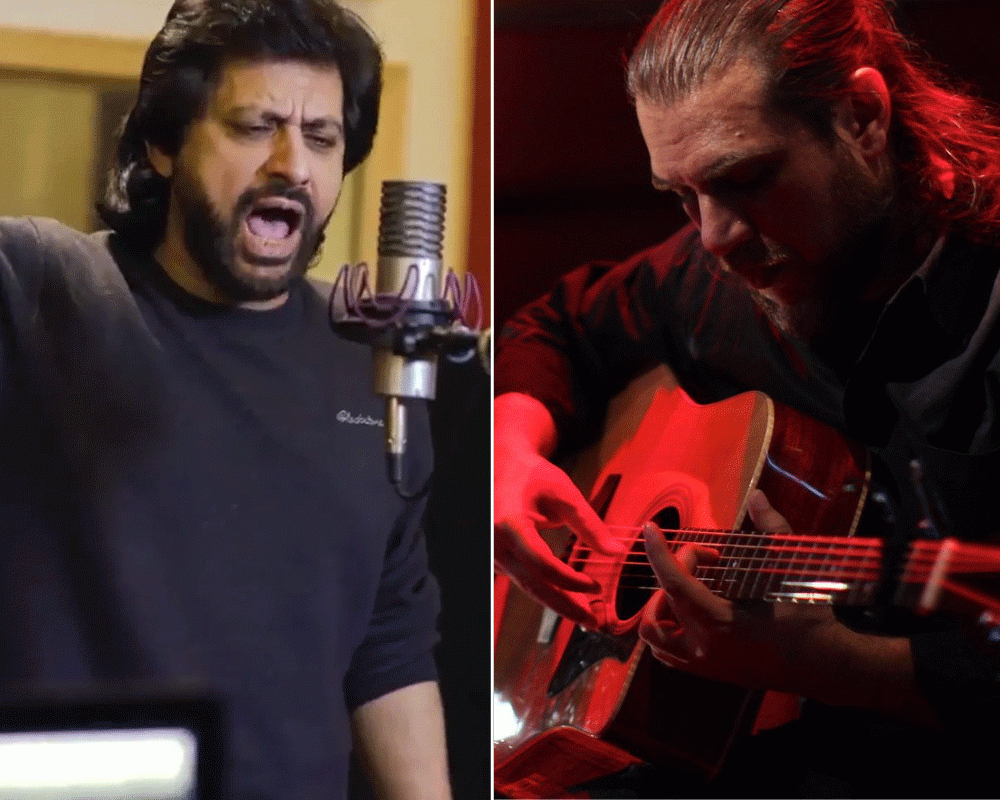 ---
Coke Studio founder Rohail Hyatt was criticised on Twitter after he lent support to PM Imran Khan, sharing that the latter's statement on rape had been taken out of context. The former Vital Signs member wrote, "I believe Imran Khan's words have been taken out of context and a big ruckus is being created by the so-called champions of freedom and liberty."
Hyatt started a Twitter thread, "He's clearly condemning rape and giving a message that going out of the boundaries of modesty invites trouble and who can deny this fact? He's not saying it's justified! As a leader, he's simply speaking to us about the ground realities of what is around us. Yes, indeed there is a sickness out there and one can contest if the better solution is to target the oppressor as opposed to the oppressed."
He further added, "But that's not what was being addressed by him. As a father, I'd give the same advice to my child to be mindful of how you dress in our society. Not because I want to give in to the sickness, but because I care for the person I'm giving the advice to."
Among many, singer-turned-politician Jawad Ahmad too called Hyatt out. "Why are you talking stupid? Will you tell us which dresses are modest and which are not?" the Mehendi singer lashed out. "Will you get into your child's wardrobe and point out which dress once worn would keep her safe in society? What if a dress you choose is still disapproved by the majority?"
To which, Hyatt responded, "Because I am stupid. Since you're wise, you can say wise things. See there's balance in the universe. Something to be appreciated perhaps?"
"Everyone creates her/his own balance according to one's socio-economic conditions, situations and placement in life," Ahmad reiterated. "There is no one specific centre for anyone. Leftists and rightists also believe themselves to be in the centre. This is mere jugglery of words."
Hyatt agreed and commented, "So how do we know if we are really in balance or if it's just an imagined position? It's when judgments fade away and are replaced with reasoning. As long as you're harbouring any judgment, your balance is off no matter how comfortable you are about your position."
The Bin Tere singer then responded, "One can never be sure and it's not even important. There is always going to be a position for everyone, imaginary or real. Like I said you are just wasting your time in the fallacy of language and jugglery of words. I never judge anyone except the hypocrites. Those I just can't stand."
The CS producer quipped, "How am I wasting my time if my tweets are not making sense to you? You are wasting your time reading them. Maybe you should spend time figuring out why you hate hypocrites. We usually hate in others what we have in ourselves. People are mirrors to our souls."
Ahmad shared that he is only responding to Hyatt's tweet because the latter is "confusing people over a simple thought but a serious matter."
"I'm a political person. I want to change this country for the well being of 90% of its poor people. It's very important to give them clarity of thought than confusing them," Ahmad replied.
"In your country will anyone else be allowed to have an opinion different than yours or will it only be Jawad's law and word?" questioned Hyatt. "Already sounds like a scary place to me. Confusion is getting clear actually. Seems you need political mileage. I don't! And that's why you need hashtags like #DontJustifyRape to get more support and attention to your tweets? We all know how the internet works. I'm happy answering to people without the necessary 'amplification' and attention. Gaining political milage from a subject like rape? Wah!"
"I am neither doing a jihad nor imposing my opinion on anyone. I have a right to discuss and debate every issue of Pakistan, especially sensitive ones like poverty, inequality, harassment and rape. I am a democratic person who does not lie to people to come into power," shared Ahmed.
"You started it. And YES, RAPE IS VERY IMPORTANT TO ME. FOR THE SAKE OF ALL THE WOMEN, CHILDREN, WEAK MEN AND TRANSGENDERS OF PAKISTAN including yours and mine."
"Patience, Bhai. You're not displaying good leadership qualities. Thora time lagta hai to read and tweet. Jawad's Pakistan must have some patience in it. Capital letters are like raising your voice. Are you screaming? Have a glass of cold water. Relax. Breathe," Hyatt concluded.
Have something to add to the story? Share it in the comments below.