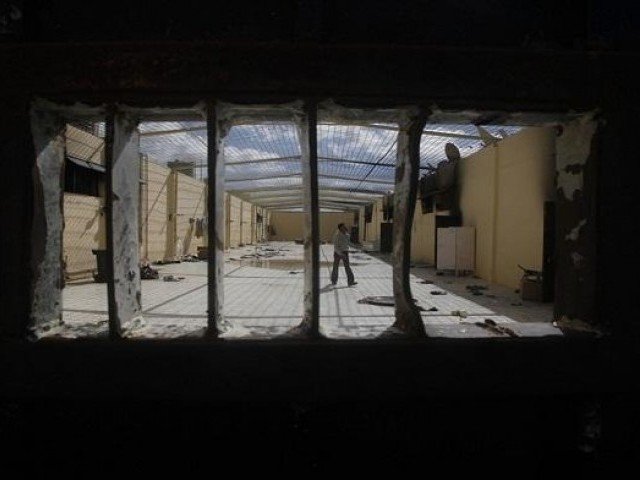 ---
LAHORE:
Punjab Police complied with 4,915 of 4,950 orders issued by courts for registration of first information reports (FIRs) during the past three months.
Inspector-General of Police (IGP) Inam Ghani shared the figures in a report submitted before Lahore High Court's (LHC) Justice Sardar Sarfraz Dogar who had summoned him over some officials' failure to comply with court orders in various cases.
Lahore Capital City Police Officer (CCPO) Ghulam Mehmood Dogar, Deputy Inspector General (Legal) Jawad Dogar and several other officials were present in the courtroom.
The IGP presented the report prepared by the department for January 1 to March 31 this year, stating that 4,915 orders out of the total 4,950 issued by the province's courts for registration of cases had been complied with.
He said there were 35 orders that had not been complied with as the parties in 33 cases had obtained stay orders from the LHC, and two issues related to the revenue department had been referred to the relevant authorities.
According to the report read out by the IGP, Lahore police had registered 1,100 cases on court orders, while stay orders had been obtained from the LHC in two instances.
Faisalabad police complied with all court orders for registering 983 cases, while 590 FIRs were registered in Gujranwala.
Read more: Capital police launch SMS service to keep complainants informed
The police complied with 285 court orders during the period in Sheikhupura, 115 in Rawalpindi, 380 in Sahiwal, 445 in Multan, 373 in Dera Ghazi Khan and 258 in Sargodha.
Two cases of Rawalpindi were sent to the revenue de[1]partment, while one case of Dera Ghazi Khan in pending the LHC, as per the report.
The report revealed that in Bahawalpur the courts passed 404 orders for registration of cases and the police complied with 386 orders.
The parties had obtained stay orders in 18 cases. As proceedings commenced, Justice Dogar remarked, "No one dares to pass any comment against other institutions but only the image of courts is being tarnished."
He said incompetence and negligence of police caused an impression that courts were doing nothing.
Expressing displeasure over the police not complying with orders in different cases, the judge said courts were blamed but no one knew about the loopholes left in cases by the police. The IGP assured the court of the implementation of its orders in letter and spirit.
He said he had issued clear written instructions to the police officers to implement the court's orders. Justice Dogar ordered him to submit a report about cases in which the police had com[1]plied with the orders as well as those that had not been implemented.