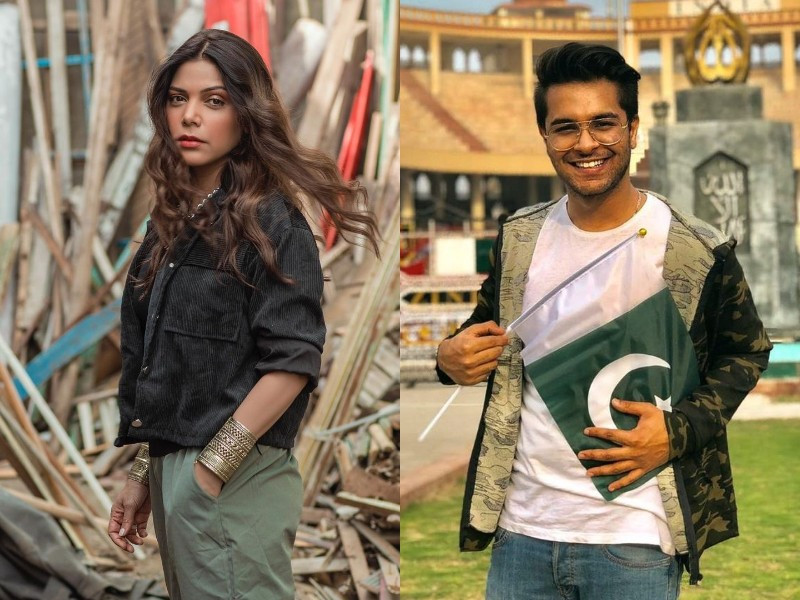 ---
Demanding teacher-assessed grades, dozens of students of the Cambridge Assessment International Education (CAIE) system staged a protest outside the Karachi Press Club (KPC) on April 2 against the planned O and A Level examinations in April and May.
After studying online for the whole year, they said that they would not appear for tests in classrooms. The protesting students and their parents demanded the federal government to cancel the CAIE examinations in light of the pandemic. Like other countries, they asked for marking to be done on the basis of teacher assessed grades.
However, the Federal Education Minister Shafqat Mahmood announced on Tuesday that examinations across the country will be held from the third week of May. Meanwhile, Cambridge exams will be held as per schedule.
But singers Hadiqa Kiani and Asim Azhar have urged the Federal Minister to think about the students.
Kiani took to Twitter in the morning and wrote, "Please think of our children. We must find an alternative plan that doesn't put them in danger. Note, I'm an advocate for education, I've received my MSc in Psychology and I pray my son goes on and achieves a PhD. But this is just not the way. #ExamsCancelHoga @Shafqat_Mahmood #CIES."
Whereas Azhar tweeted yesterday evening, "Sir, it would be unfair to hold exams in such circumstances! Please find a solution #ExamCancelHoga."
In another tweet he added, "Students have really been disturbed due to the ongoing pandemic causing the institutes to close and open again and again. I personally know some students that haven't been able to complete their syllabuses as well. Please kuch karain aur bacho ka saath dain [do something, help the students]."
And while addressing the students, Azhar confessed that he understands their pain because if he wasn't a full-time musician, he'd most certainly be going through the same stress. "I understand your stress and pain guys. Agar abhi music nahi kar raha hota tou mai bhi ro raha hota exams ko leke iss waqt.. so I understand. And I am sure Shafqat Mahmood will stand with the youth and find the best solution possible, InshaAllah."
For now, A-level exams are scheduled at the end of April, while the O-level exams are slated to begin on May 10.
Have something to add to the story? Share it in the comments below.