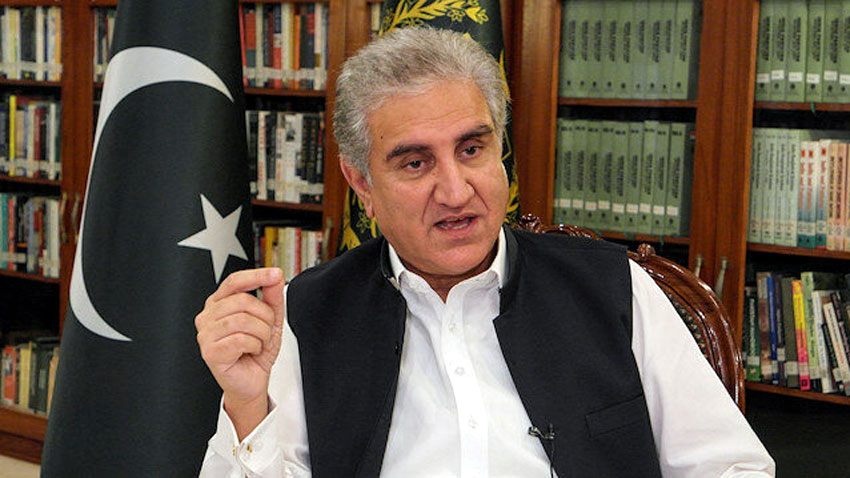 ---
ISLAMABAD:
Ahead of the Russian foreign minister's visit, Foreign Minister Shah Mahmood Qureshi has said that Sergey Lavrov's visit today holds crucial importance for mutual ties and the Afghan peace process.
"The two sides will deliberate on boosting mutual relations," Qureshi said in a video message prior to the arrival of the Russian dignitary.
During the two-day visit, he added, the minister will meet Prime Minister Imran Khan, Army chief Gen Qamar Javed Bajwa, and participate in the delegation-level talks.
"No one can deny the fact that Russia holds a crucial importance in the region," the minister said adding that bilateral ties between the two countries are improving."
"Together, Pakistan and Russia will play a vital role in the Afghan peace process."
Also read Russian FM due in Islamabad today
Qureshi observed that this was the first time in the past nine years that any Russian foreign minister was visiting the country.
"This indicates that relations with Russia will be renewed afresh," he maintained.
"We can witness how the economic and defence relations with Russia are progressing forward. The two sides also agree to move forward with Northern South Gas Pipeline project."
Observing that India has cordial relations with Russia, the foreign minister said that the latter can play its role to convince the former to have a constructive role in the Afghan peace process.
Lavrov, who will be accompanied by Russia's Special Envoy on Afghanistan Zamir Kabulov, will be flying to Islamabad from New Delhi, in a move suggesting that Moscow is no longer considering India as its only ally in the region.
COMMENTS
Comments are moderated and generally will be posted if they are on-topic and not abusive.
For more information, please see our Comments FAQ