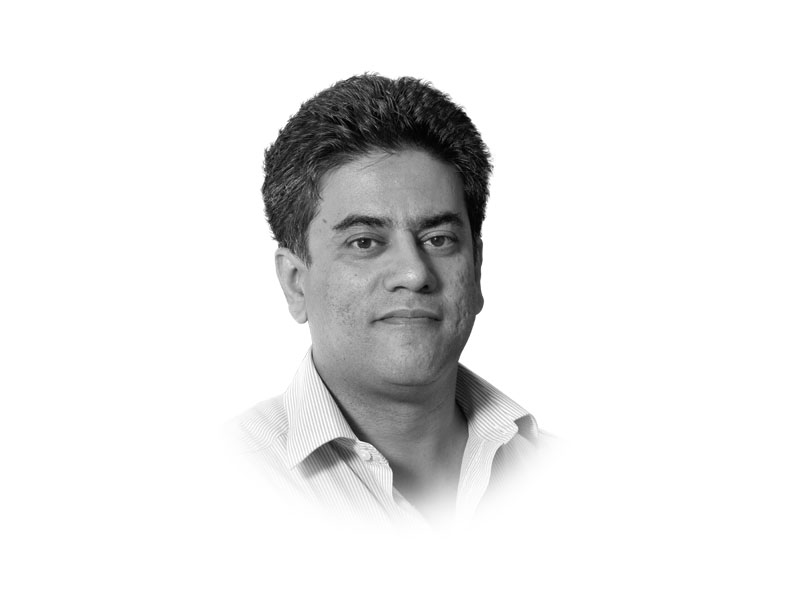 ---
Former Pakistani model and social commentator Iffat Omar came under fire recently after video clips surfaced on social media allegedly showing her getting a Covid vaccination at the residence of the Federal Minister for Housing, Tariq Basheer Cheema. The viral clips were shared on her Instagram account by Nawal Cheema, a relative of Tariq Bashir, which showed health workers vaccinating several people, most of which were clearly below 60, gathered at the minister's residence.
Responding to the criticism that followed, Omar tweeted, "I would like to clarify this was a booster shot of a Cansino (trial) vaccine received from UHS who also provided the previous shot. It's not illegal or privilege," said Omar. This may not have been entirely true as soon after, Omar deleted her tweet when many on social media mentioned that the vaccine she was referring to (Cansino) was a one-dose vaccine and the trials were long over. There were also questions why she was being vaccinated at a private residence since authorities have no such protocols for the general public.
Omar is not alone. Many others have also broken the line, using their connections and privilege. Time and again we have heard of politicians doing this but to be fair, many others have also abused their powers. We heard reports that members of Karachi's most exclusive club were facilitated at the Jinnah Hospital (JPMC), which is located near to the club. While hundreds had to wait it out in the heat and dust, these club members were given priority to have themselves inoculated. The members that came for the jab were not just those over 60. Many younger people also participated in the exercise.
In an interview that appeared on the political commentary show "Zara Hut Kay", journalist Waqar Bhatti, who covers health as part of his beats, has estimated that in Sindh alone more than 14,000 non-deserving persons have been inoculated. If we look at the overall picture across Pakistan, it would be even more depressing. Bhatti's statement comes at a time when journalists were discussing the tweet of another colleague, Abbas Shabbir, who proudly shared a picture on social media of himself being vaccinated. The problem with Shabbir's tweet was that he is below 50 years of age and one can only wonder under what circumstances an Islamabad government hospital administered a Covid-19 vaccine to him. So far, no answers have been given. But many insist that a number of journalists have broken the line, using their influence and connections.
And then there are those who argue that journalists should be given priority in the same manner that healthcare workers have this privilege. Journalists are in the forefront of reporting on Covid and they do this kind of reporting usually at great risk to themselves. There is an argument to be made there. But journalists, like teachers, must make a case for themselves, and not get these services under the table. This is an issue that needs to be addressed soon.
Earlier this year when the first phase of inoculation of frontline healthcare workers against Covid-19 started, Minister for Planning Development and Special Initiatives Asad Umar alleged that the vaccine was being administered to VIPs in Sindh. He claimed that in the Centre, the vaccine had not even been given to Prime Minister Imran Khan, federal ministers or their families. In his tweet, Umar said complaints had been received that people other than the healthcare workers were receiving their vaccine jabs in Karachi. As a result, representatives of the Sindh government were instructed during the National Command and Operation Centre (NCOC) meeting to vaccinate healthcare workers only. So far so good.
But it seems that instead of forcing the Sindh government to adhere to the laid-out procedures, the Centre has also become part of the act. It is time the government made an extra effort to ensure not only those who are deserving get the Covid jab but that those who abuse the system are punished for this. This is all the more important now — given that the private sector is now also offering Covid injections. For those who feel they can wait no longer, it is best that they pay out of their own pocket. The rest should wait their turn and stand in line.