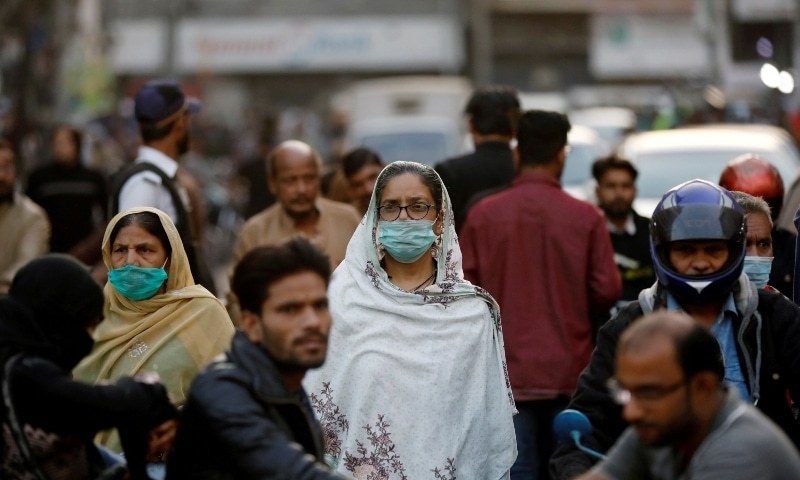 ---
KARACHI:
The issues of inequality must be understood in terms of wealth and ownership in our economy, and discourse on fighting inequality must be along the lines of foreign influences, gender disparity and social mobility.
These views were expressed by panelists at a session titled, Human Development and Inequality, on the second day (Saturday) of the first international conference on economics and sustainable development hosted online by the Institute of Business Administration (IBA).
The panel featured Special Assistant to the Prime Minister (SAPM) on Social Protection and Poverty Alleviation Dr Sania Nishtar, senior researcher at the Collective for Social Science Research Ayesha Khan, SAPM on Revenue Dr Waqar Masood Khan, IBA executive director Dr Akbar Zaidi.
Read: 'Country needs to up the ante in its diplomatic game'
The session, which was held in collaboration with the United Nations Development Programme (UNDP), began with opening remarks by UNDP Pakistan's resident representative Knut Ostby, who emphasised on the need to understand economic situations through the lens of power, policy and people.
To address inequality in Pakistan, he stressed on thinking of sustainable growth in lines with income and social mobility.
Approximately 20 per cent of the population holds half of the total income generated in Pakistan, he said.
Following the opening remarks the question of government initiatives for poverty alleviation was raised and Dr Nishtar was invited to share her views on current federal poverty alleviation programs such as the Ehsaas Programme.
Explaining the tedious processes involved in launching such initiatives, she elaborated on the task of consolidating various bodies under one programme. She too stressed on the need to have conversations on inequality in the context of economic adjustments and austerity measures.
On the point of austerity, which refers to cuts in government spending, Dr Zaidi highlighted the influence of foreign organisations such as the International Monetary Fund (IMF) on government policies in the country.
He spoke about inequality in terms of wealth and property.
Adding to Osby's initial remarks, Dr Zaidi emphasised on the factor of land ownership and the influence land owners hold on the country's politics - and by extension, in policy making.
Acknowledging the government's role, Dr Masood posed the question of fiscal policies and factors that contributed to inequality in the country. He argued that financial exclusion, which refers to a lack of financial services such as credit transfers and loan facilities, was a major contributor towards inequality.
Read more: 'Decolonial thoughts': Experts discuss flipside of progress
The final speaker on the panel was Khan, who nudged the discussion towards gender disparity and its direct link to income and economic inequality. Political participation intersecting with policy making is vital for reforms on inequality, she stated.
Referring to the Women's Action Forum, and how its success enabled it to be recognised as a pressure group, she explained how 2002 saw encouraging legislation. The restoration of a 17 per cent women's quota in our legislative assemblies in 2002 paved the way for future policies that challenged inequalities, she said.
The three-day conference came to a close on Sunday with a session on 'Contribution of Youth in Social Development' by Balochistan Youth Against Corona co-founder Sikander Bizenjo, and doctoral symposium presentations followed by a prize distribution ceremony.