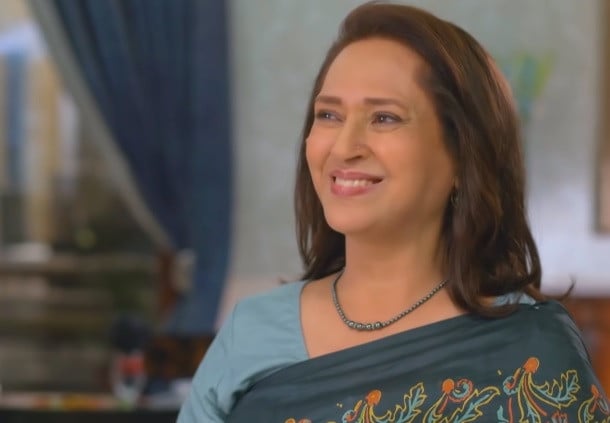 ---
Veteran actor Ismat Zaidi opened up about her divorce and without any enmity, relayed how her husband left her for a younger woman. She also revealed why she stays with her former in-laws and how she coped with the event.
Zaidi, in conversation with a local magazine, said that upon finding out about the situation, she had requested her husband to do as he pleases without breaking off their marriage. "I had told him he could marry again and do what he wants. Because our children were growing up, I didn't want us to get divorced. But the other woman made sure that happened."
After 23 years of marriage, Zaidi's husband divorced her at the behest of his now, second wife, with whom he stayed in an extra-marital relationship with for two years. The former duo has a son and a daughter together.
But upon being asked about how she contained herself, Zaidi said, "I don't understand why women cry for a person who is leaving them. Why cry for a person who is leaving you? One should cry if something unfortunate happens to their loved one. But when you give your best and the other person is adamant on breaking off the marriage, there is no reason to cry."
The actor went on to confess that when her husband divorced her, her in-laws voiced their support for her. "After the divorce, my husband wanted me to leave the house but my in-laws were very supportive. They said, 'no one will leave the house and no extra person will enter this house. She will live here because we brought her.'"
Zaidi also admitted that the end of her marriage made her stronger than ever. "After my divorce, I became really strong, especially because of the support of my in-laws. They kept me with them."
And so she advised all women to stay strong, especially in the face of a situation which could not have been avoided or prevented.
Zaidi is known for her work in many television serials, including Mann Mayal, Beti, Meri Guriya, Deewangi, Meherposh and most recently Fitoor.
Have something to add to the story? Share it in the comments below.
COMMENTS
Comments are moderated and generally will be posted if they are on-topic and not abusive.
For more information, please see our Comments FAQ