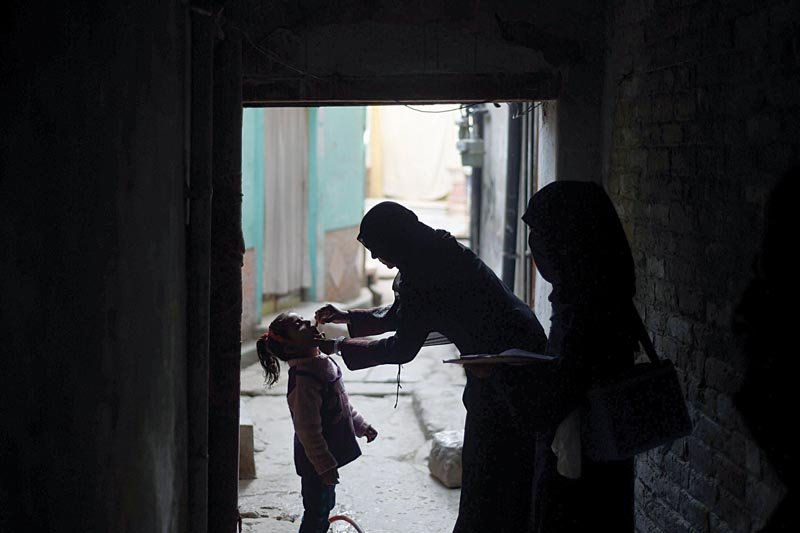 ---
A five-day national polio immunisation drive, which commenced on March 29, to vaccinate over 40 million children under the age of five is ongoing.
A supplementary dose of Vitamin A drops will also be administered to children aged 6 to 59 months during the campaign to help build general immunity among susceptible children to protect them from polio and other diseases.
Read: Polio vaccination drive begins in Sindh
Reportedly more than 35 million children have already been vaccinated in the first four days.
According to the Pakistan Polio Eradication Programme, around 290,000 polio frontline workers will visit parents and caregivers at their doorsteps, adhering to strict coronavirus precautionary measures and protocols while vaccinating children.
During this nationwide campaign, Pakistan Armed Forces, along with other law enforcement agencies, are ensuring the safety of polio teams in various areas, including Balochistan and Khyber-Pakhtunkhwa (K-P).
As the army fulfills its responsibility for the campaign's security, no troublesome incident has been reported so far.
Read more: Five-day anti-polio vaccination drive launched in K-P
The report further read that the media is also playing an important role in raising public awareness about infectious diseases.
Pakistan is one of the two polio-endemic countries in the world along with its neighbour Afghanistan.