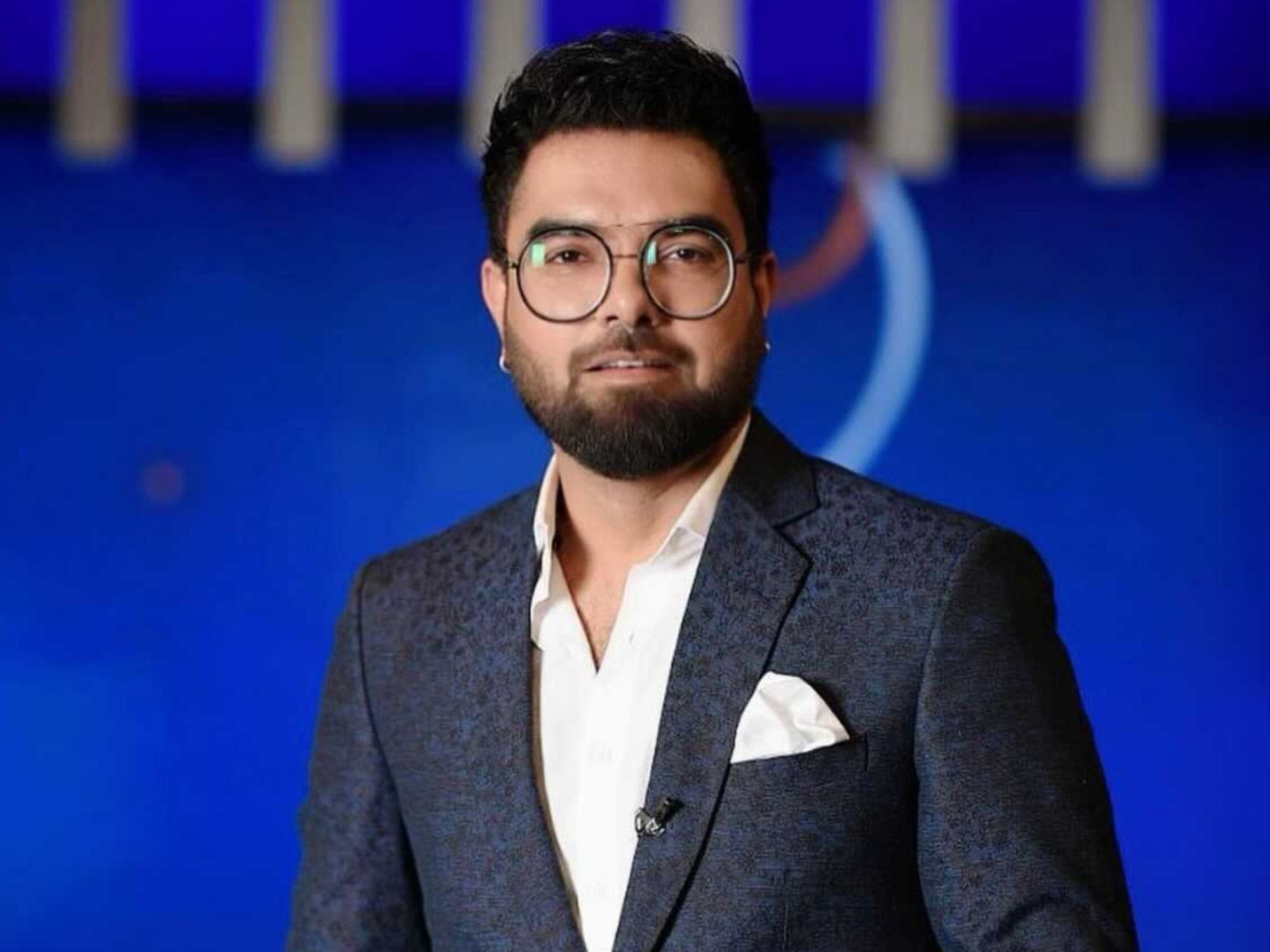 ---
Yasir Hussain is known for his outspoken personality, be it on social media or live TV appearances. In a recent interview with BBC Urdu, the Jhooti actor opened up about negative feedback he gets because of this, life as an actor and the importance of social media.
"People have the option of unfollowing me. Click on that and just skip whatever I'm saying without making a fuss about it," he began, upon being asked about his online presence. "I've been invited on three to four shows where I became a 'controversy'. One of the many shows had this segment where I had to consume certain things or answer the questions. The rapid fire consisted of which actor is great or worse, which film-maker needs to quit, any actress who gossips, etc. My question is, why is it that the person asking me a question on any show, channel, pages becoming a story? I'm the only controversial one? Hold everyone accountable!"
When the host asked Hussain to elaborate, he added, "I can take any celebrity's name and it, soon or later, becomes controversial." The Lahore Se Aagey actor was referring to a recent show where he had called Azfar Rehman his least favourite actor that landed him in hot water. "I'm a very upfront person. Even if you don't ask me any question, I will always speak the truth, no matter what. Now, when given the choice of eating or drinking something harmful for my health, why would I opt for it when telling the truth is the easiest option?"
The superstar claims he took Rehman's name as it would have been easier than taking the risk to hurt someone else because he knows the former personally. While referring to the interview given by Rehman, he mentioned, "You know when he called me overrated, I actually believed that. With three TV serials, if the whole country knows who I am, then definitely I'm an overrated actor."
Asked about publicity stunts and negativity on social media, the 36-year-old said, "I find it appalling that people find me negative, yet view whatever I post. Don't do that. I'm not forcing you to give 'views' to my opinions that contradicts with the majority's."
He continued, "I think, being a public figure in the time of social media is easy and at the same time, difficult as well. Easy in the sense that with one project, you become a superstar and difficult because just like me, the public has the right to reserve their opinions and to bear that is challenging."
The host then recalled how Hussain had spoken against the airing of international projects on national television. Maintaining his opinion, he said, "People got offended over what I said about Ertugrul. My point was to co-exist and now, when I see Humayun Saeed and Adnan Siddiqui become a part of the project Turk Lala, it's a proud moment for us as actors."
He went on, "Showbiz is hypocritical. I could say something truthful and the next minute a celebrity would ring me up to agree but wouldn't say the same, knowing if they agreed openly on social media, they will be targeted too."
Hussain concluded by saying that everybody should respect one another and be honest about what matters to them.
COMMENTS
Comments are moderated and generally will be posted if they are on-topic and not abusive.
For more information, please see our Comments FAQ