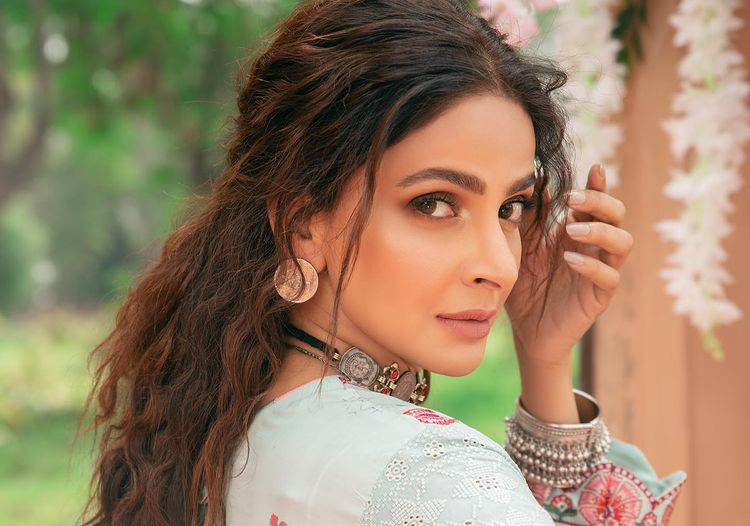 ---
Popular actor Saba Qamar, who recently broke the internet after announcing she is getting married, has now called off her marriage and it won't be wrong to say many would be relieved.
Qamar, who had revealed she would be tying the knot with Azeem Khan – a blogger and entrepreneur – was showered with love and praise from fans everywhere for finally changing her stance about marriage. But all that excitement dumbed down when some alleged Khan had had a history of problematic behaviour, particularly with women.
Following this, Khan shared a video to provide what appeared to be a clarification on social media.
But it seems Qamar did not see a light at the end of the tunnel, and so once again, she will not be getting married. Taking to her Instagram just a few moments ago, Qamar shared a post reading, "Hi everyone! I have a very important announcement to make, due to a lot of personal reasons I have decided to call it off with Azeem Khan."
She added with emphasis, "WE ARE NOT GETTING MARRIED NOW. Hope you guys will support my decision just like you all have been supporting me always, and I guess it's never too late to realise the bitter realities!"
Qamar also revealed that she has never met Khan, and was only in touch with him over the phone. "I also wanted to clear ONE IMPORTANT thing that is: I have never met Azeem Khan in my life we was only connected over the phone"
Understandably, it appears the actor has once again lost hope in something. But we're really hoping she does not lose hope in love. To conclude, she added, "It's a very hard time for me right now but as we all know 'this too shall pass' Insha Allah. Much love to you all!"
Have something to add to the story? Share it in the comments below.
COMMENTS (2)
Comments are moderated and generally will be posted if they are on-topic and not abusive.
For more information, please see our Comments FAQ