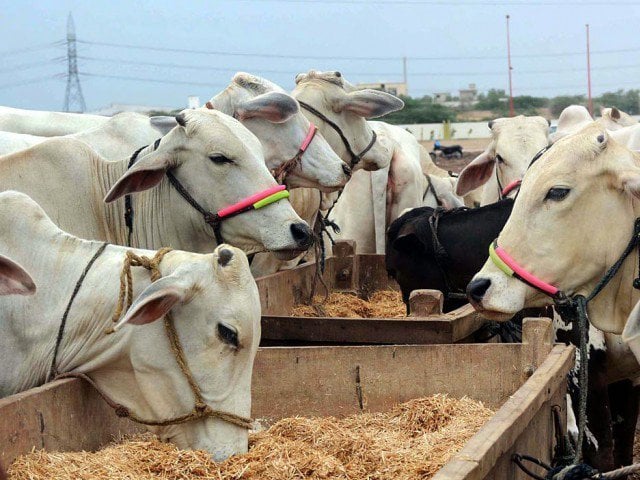 ---
KARACHI:
Livestock experts have emphasised on the need to extend support and training to livestock breeders especially in Badin district, which has been experiencing drought, sea intrusion, loss of underground water and irrigation water scarcity.
Speakers at the closing ceremony on Wednesday of the month-long training course for community livestock extension workers (CLEWs), organised at the Sindh Agriculture University (SAU) in Tandojam, pointed out that Badin's livestock population has drastically reduced to 2.8 million.
The training was jointly organised by the Laar Humanitarian Development Programme (LHDP) and Action against Hunger (ACF) in collaboration with the SAU.
Read: Sindh working to uplift livestock sector
SUA Vice Chancellor Dr Fatah Marri urged the CLEWs to take the responsibility for saving animals in their areas. "Livestock farmers need help at a time when the sea has already ruined fertile lands and destroyed grazing fields and as seasonal diseases and viruses take a toll on livestock."
Dr Marri emphasised on improving livestock productivity and farming of the indigenous breeds that produce more milk. He observed that the trainees could also make an earning by offering livestock health services in villages.
Iqbal Haider, executive director of the LHDP, urged the CLEWs to voluntarily offer support to drought affected farmers.
Published in The Express Tribune, April 2nd, 2021.