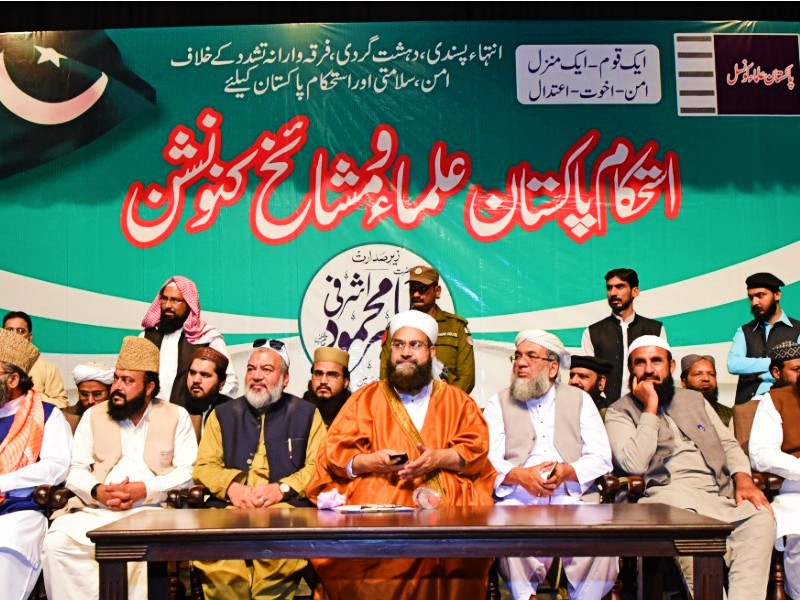 ---
Ulema and religious scholars have urged the nation and prayer leaders across the country to observe standard operating procedures (SOPs) against the novel coronavirus during Friday prayer in mosques amid sharp rise in number of infections and deaths.
In a joint statement issued on Thursday, Pakistan Ulema Council Chairman Hafiz Tahir Ashrafi, Allama Abdul Haq Mujahid, Maulana Abdul Kareem Nadeem, Maulana Asad Zakariya Qasmi and several others scholars made appeal to the nation to contain the spread of Covid-19.
The Ulema also asked the nation to get Covid-19 vaccine, saying the third wave of coronavirus is very dangerous and Islam advises to take the pre-cautions.
Read more: Mosques to stay open during Ramazan
A day earlier, Tahir Ashrafi, who is also the PM Imran's aide on religious harmony, had said that mosques would remain open during the month of Ramazan while ensuring compliance with Covid-19 SOPs.
Pakistan on Thursday recorded 4,974 new coronavirus infections, taking active Covid-19 cases to 53,127.
Ninety-eight corona patients have died during past 24 hours, 88 of whom were under treatment in hospital and 10 out of the hospital in their respective quarantines or homes, according to the latest update issued by the National command and Operation Centre (NCOC).
During the last 24 hours most of the deaths had occurred in the Punjab followed by Khyber-Pakhtunkhwa.