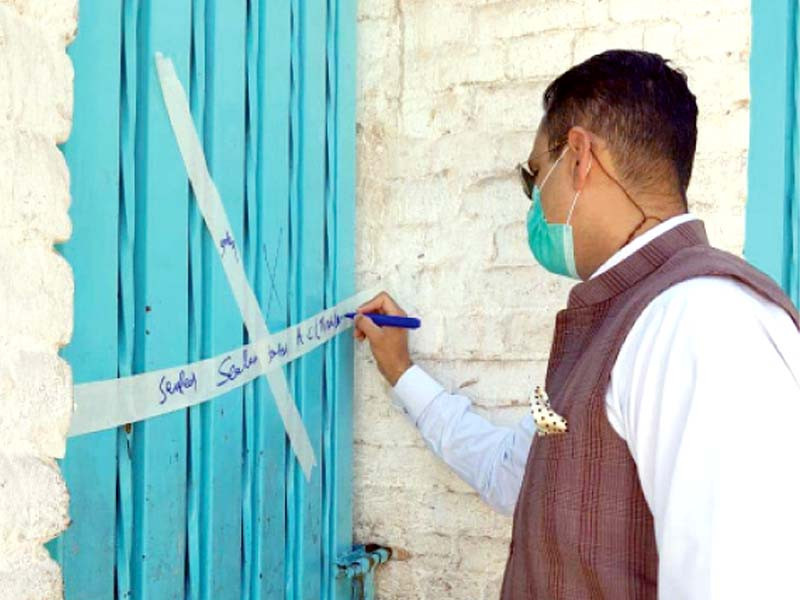 ---
PESHAWAR:
The Khyber-Pakhtunkhwa government has closed down four schools violating orders of the district administration in the prevailing third wave of coronavirus.
A statement issued by the office of the District Commissioner Peshawar said that scores of complaints pertaining to how schools were still being operated despite the provincial government orders were received from many parents of students studying in schools across the city.
The DC office directed all assistant commissioners posted in various districts of Peshawar to conduct raids against such schools and also fine them with heavy penalties.
AC Dr Adil Ayub of Sango, AC Kashif of Pakha Ghulam and AC Habib Ullah of Hayatabad conducted surprise raids and found scores of schools running with classes underway without any SOPs being followed.
The administration sealed Oxford Public School, Iqra Rozat Ul Atfal, Fahim Model School and College Sango.
DC Peshawar Capt (retd) Khalid Mehmood vowed that violators would be dealt with an iron hand and strict legal measures will be taken against them.
Also read Virus surge: Section 144 imposed in Quetta, Peshawar
Protest rallies have been reported across the province by private sector education institutions for the past two days as well.
While speaking to The Express Tribune, former MPA and educationist Meraj Bibi said a protest camp has been set up by the Private Schools Council, demanding the reopening of educational institutions.
"It's a very difficult time for all those who are associated with education one way or another. Be it policymakers, education managers, faculty staff, books and stationery providers. They all feel dejected at the decisions taken by the government," she said.
Bibi added that they expect the government to review the situation in consultation with the private sector service providers and formulate a long term strategy for coping with Covid-19 and its impact on education and the future of the students.
Currently, approximately 42 per cent students are studying in private institutions.
"The government has set up a Private Schools Regulatory Authority whose policy is only to create problems and generate funds for its posh offices and battalion of employees," Bibi alleged.
"Not a single rupee has been spent so far on education, nor a single sentence has been written by the authority as an advice for improving the service of education institutions."
Published in The Express Tribune, April 1st, 2021.