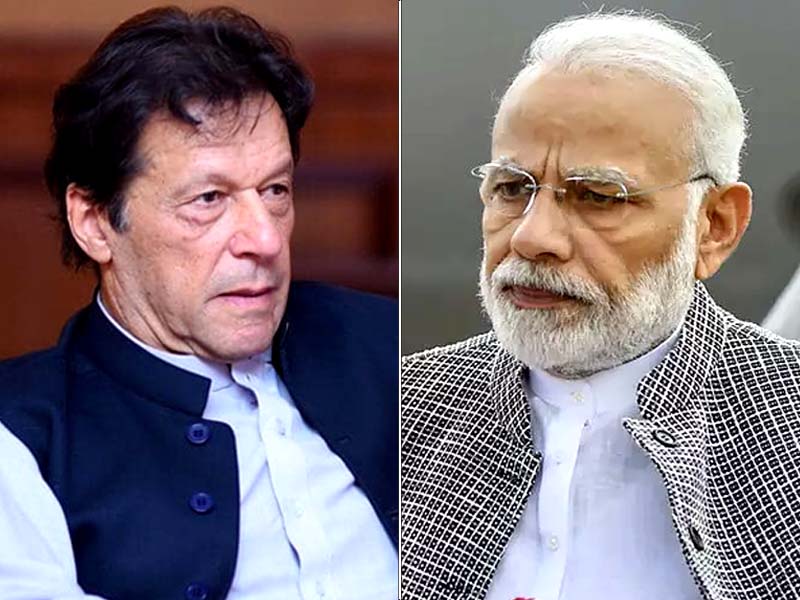 ---
ISLAMABAD:
Prime Minister Imran Khan has told his Indian counterpart Narendra Modi that Pakistan desires peaceful and cooperative relationship with India but said durable peace and stability in South Asia hinges on the resolution of all outstanding issues including Kashmir dispute between the two neighbouring countries.
"The people of Pakistan also desire peaceful, cooperative relationship with all neighbours, including India," PM Imran said in a letter to Premier Modi.
The letter was written in response to the Indian prime minister's greetings to Pakistan on its National Day.
Also read: 'India desires cordial ties with Pakistan', Modi tells Imran on National Day
In the letter, Modi had said India desired cordial relationship with the people of Pakistan. "For this, an environment of trust, devoid of terrorism and hostility, is imperative," Modi had told Prime Minister Imran in the letter.
While responding to the letter, PM Imran started the letter with thanking Modi for conveying greetings on Pakistan Day.
"The people of Pakistan commemorate the Day by paying tribute to the wisdom and foresight of our founding fathers in envisioning as independent. Sovereign state where they could live in freedom and realise their full potential," the prime minister wrote in an apparent reference to the plight of Muslims in India.
Also read: 'Cordial' water talks: Pakistan, India agree on frequent meetings
While expressing his desires to have peaceful relationship with India, the premier said: "We are convinced that that durable peace and stability in South Asia is contingent upon resolving all outstanding issues between India and Pakistan, in particular the Jammu and Kashmir dispute."
He added that creating an "enabling environment is imperative for a constructive and result oriented dialogue".
The letter diplomacy came against the backdrop of efforts by the two countries to ease tensions.
On February 25, the countries agreed to restore 2003 ceasefire along the Line of Control (LoC). Since the understanding between the director generals of military operation (DGMOs) of the two countries, not a single incident of ceasefire violation has been reported by either side. This was the first time in last 6 years that guns are silence along the LoC, a de facto border that divides Kashmir between Pakistan and India.
Both New Delhi and Islamabad also recently held talks on water issues, suggesting a thaw.
But observers believe it is too early to predict anything given the differences between the two countries on a number of issues.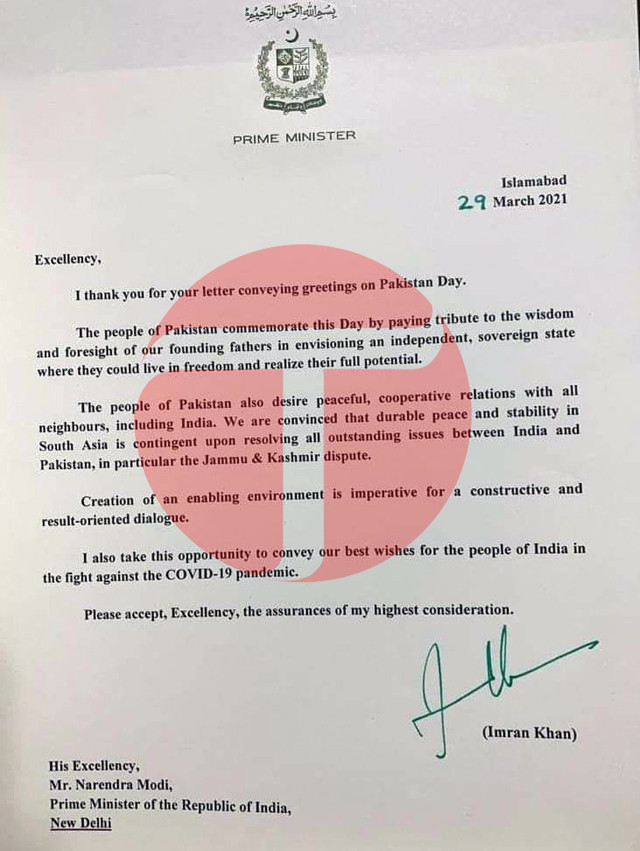 COMMENTS
Comments are moderated and generally will be posted if they are on-topic and not abusive.
For more information, please see our Comments FAQ