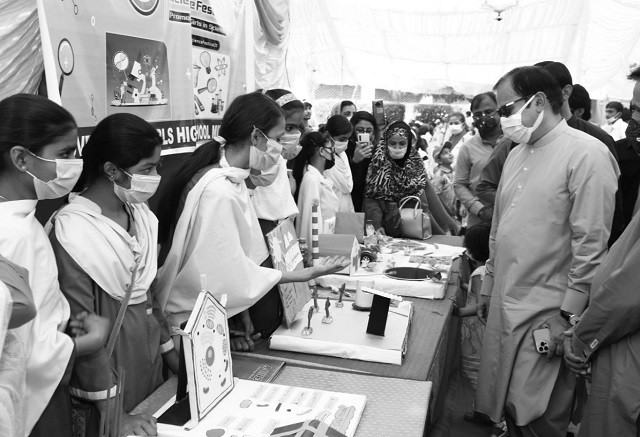 ---
KARACHI:
Speakers at different sessions on the second day of Thar Science Festival 2021 on Saturday lauded the holding of this festival and hoped it would help Tharparkar attain its objective of prosperity for its residents.
PPP MNA from Tharparkar Dr Mahesh Kumar Malani, while speaking as the chief guest in the concluding award distribution ceremony said that all those who contributed their efforts and time in organising the event deserved praise.
He added that such events would go a long way in introducing Thar to the world and promoting this region as an oasis of peace, prosperity and progress. Adding he said that Thar would change with the potential, capabilities with the energetic efforts of the youths of the desert district.
Dr Malani hoped that the active participation of the students would create an environment which lawmakers would utilise to demand facilities for Tharparkar district from the government.
He said the PPP government in Sindh had already launched a number of mega projects to improve the standard of education in Tharparkar . He expressed admiration during his visit to the stalls to see the modern and novel ideas students had shared while displaying their models.
COMMENTS
Comments are moderated and generally will be posted if they are on-topic and not abusive.
For more information, please see our Comments FAQ