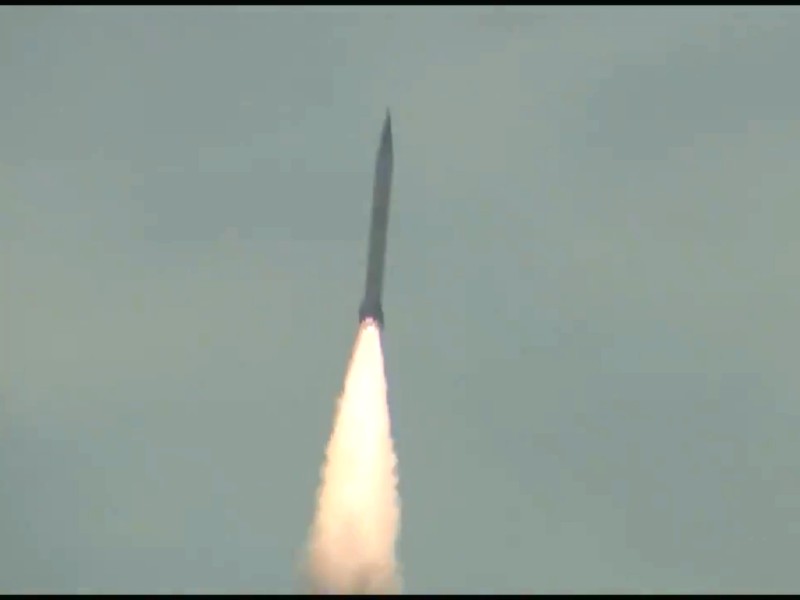 ---
ISLAMABAD:
The armed forces on Friday conducted a successful test launch of the Shaheen 1-A medium-range ballistic missile, announced the Inter-Services Public Relations (ISPR).
This is the fifth missile test by the armed forces since the start of the year, with launches of the Shaheen-3, Ghaznavi, Babur cruise missile, and the Fatah-1 conducted.
"The missile spanned a range of 900 kilometers and the test flight was aimed at the re-validating of various design and technical parameters of the weapon system including an advanced navigation system", said the military's media wing.
President Alvi, Prime Minister Imran Khan, and Chairman Joint Chiefs of Staff Committee and Services Chiefs congratulated all involved scientists and engineers on the successful conduct of today's missile test, the ISPR added.
This flight test was witnessed by Lieutenant General Nadeem Zaki Manj, Director General Strategic Plans Division, Dr. Raza Samar, Chairman NESCOM, Lieutenant General Muhammad Ali, Commander Army Strategic Forces Command, and the scientists and engineers of strategic organizations that were involved.
Earlier, Pakistan conducted a successful training launch of the Babur IA cruise missile.
Also Read: Pakistan conducts successful test flight of Fatah-1: ISPR
The cruise missile has a range of 450 kilometres and can be launched from either a submarine or a land-based quad-launcher.
In 2018, the military conducted the first successful submarine launch of the Babur cruise missile, giving Islamabad a credible second-strike capability and augmenting the existing deterrence regime.
COMMENTS
Comments are moderated and generally will be posted if they are on-topic and not abusive.
For more information, please see our Comments FAQ