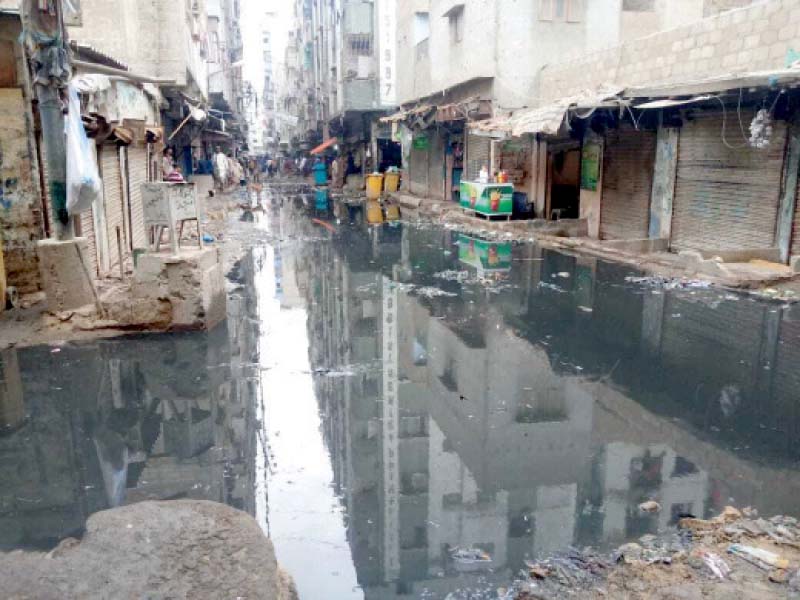 ---
ISLAMABAD:
People in the commercial centre of Aabpara were left puking on finding out that the tap water they were using for washing up and drinking was laced with sewage.
The water supply and gutter lines have mixed in Abpara and adjoining areas of Sector I-10/4, The Express Tribune learnt on Thursday.
The incident has sent a wave of concern among the residents and they have demanded the Capital Development Authority (CDA) to immediately look into the matter while expressing anger at the authority's negligence.
The locals said that both areas of Islamabad were inhabited by government employees who did not have enough resources to purchase filter water for drinking.
Sources told The Express Tribune that the sanitation and water supply departments did not prepare a plan after recent heavy rainfalls in Islamabad. The sewerage lines overflowed and gutter water entered the water main through rusted and rotted portions.
Sources added that the situation could worsen in the upcoming days and people could contract diseases.
In this regard, CDA Water Supply Director told The Express Tribune that they received two complaints of contaminated water supply from Sector G-6/1 and Sector I-10/4.
He added that in Sector I-10, the problem had arisen due to the installation of a donkey pump on the water pipeline which they had resolved.
The director told that they were fixing the problem in Sector G-6 where sewerage lined had choked.
Subsequently, a senior official of the sanitation director confirmed complaints of contaminated water in Abpara and I-10/4 which have not been resolved so far.
He said that the problem would be resolved today (Friday) after a local holiday on March 25 due to the delayed military parade.
Published in The Express Tribune, March 26th, 2021.