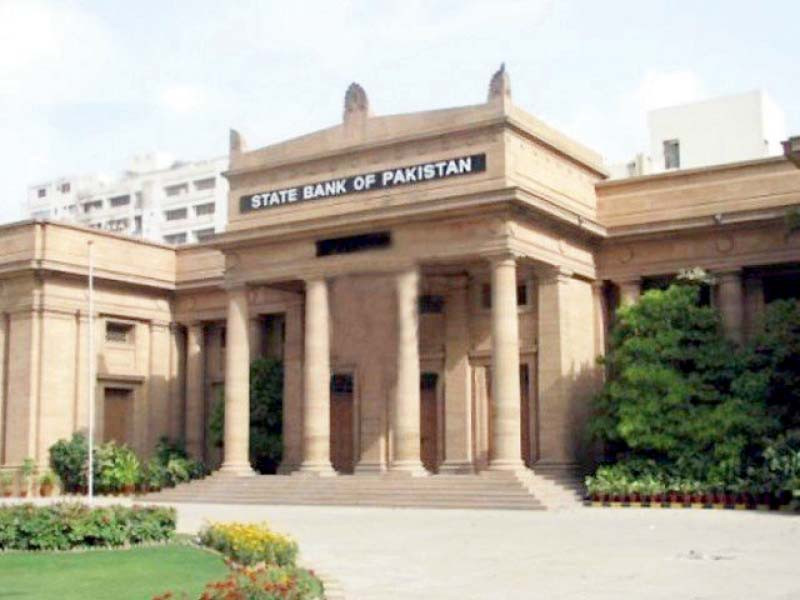 ---
KARACHI:
The independence of central bank will enable it to control inflation, ensure price stability and achieve greater financial stability. This will help improve people's livelihood and pave the way for sustainable economic growth.
It was stated in the proposed amendments to the central bank law by the Ministry of Finance. The amendments are proposed to make the State Bank of Pakistan (SBP) an independent institution to fulfill a condition of the International Monetary Fund (IMF) under the $6 billion loan programme.
The SBP shared a brief document containing the "salient amendments" on Thursday.
The proposed amendments also suggest that central bank officials will still remain accountable, as the National Accountability Bureau (NAB) and the Federal Investigation Agency (FIA) may probe the officials, subject to prior approval from the SBP board of directors.
"International experience and economic literature have demonstrated that countries with an independent and accountable central bank have lower inflation and greater financial stability over long periods of time," said the SBP Amendment Act 2021 - Salient Proposed Changes in the State Bank of Pakistan Act, 1956.
"Maintaining price and financial stability…is a key requirement for improving people's livelihood and sustained economic growth."
The primary objective of an independent central bank is to achieve domestic price stability. The secondary objective is to achieve financial stability. The tertiary objective is to "support government's economic policies to foster development and fuller utilisation of resources."
An independent SBP will not entertain government's request to borrow from it against the current practice where the government may make limited borrowing from the central bank. At present, the SBP is mandated to carry out quasi-fiscal operations including rural credit, industrial credit, export credit, loan guarantees and housing credit. The proposed amendment says "quasi-fiscal operations, defined as monetary actions taken on behalf of the government, shall be discontinued. However, refinancing facilities, which SBP has used to support the access to credit in underserved sectors, are still allowed."
The Monetary and Fiscal Policies Coordination Board will become dysfunctional and instead, the SBP governor and the minister of finance will establish liaison. "The governor and the finance minister shall establish close liaison with each other and keep each other fully informed on all matters, which jointly concern the bank and the Finance Division."
The governor, deputy governors, directors, members of any board committee and monetary policy committee, officers and employees of the bank will not be liable in their personal capacity for any act of commission or omission done in their official capacity in good faith.
"In case of any such proceedings as mentioned in Sub-section (1), they shall be indemnified by the bank which shall bear all the expenses thereof, till final decision of the case," the SBP Amendment Act 2021 says.
No action, inquiry, investigation or proceedings will be undertaken by NAB, FIA or provincial investigation agency, bureau, authority or institution by whatever name called "without prior consent of the board of directors of State Bank," it said.
"No person appointed under Section 10A shall act as a representative of any commercial, financial, agricultural, industrial or other interest, or receive or accept directions therefrom, in respect of duties to be performed under this act," it said.
Every such person will fully and promptly disclose to the board any interest, whether personal, commercial, financial, agricultural, industrial or other, which he or any dependent member of his family may directly or indirectly hold or be connected with and which becomes the subject of consideration by the board and will recuse themselves from any board deliberations and voting related thereto...".
Published in The Express Tribune, March 26th, 2021.
Like Business on Facebook, follow @TribuneBiz on Twitter to stay informed and join in the conversation.
COMMENTS
Comments are moderated and generally will be posted if they are on-topic and not abusive.
For more information, please see our Comments FAQ