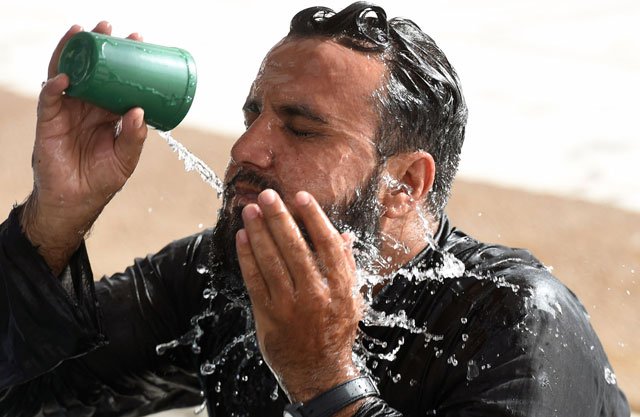 ---
KARACHI:
The Pakistan Meteorological Department (PMD) on Wednesday predicted an increase in Karachi's temperature by four to six degrees above the average recorded temperature for this time of the year.
The average temperature recorded for the month of March in the provincial capital is usually 32.4C, but will likely reach 36 to 38C in the coming week. The temperature may increase to as high as 39C after March 30.
"The reason for the unexpected heat is a change in the wind direction due to the departure of the western system" explained PMD chief Sardar Sarfaraz.
"The direction of the wind will change, dry and hot winds will blow from the northwest in the city, however, there is no possibility of a heatwave at present" he further added.
Also Read How successful has Pakistan's climate change fight been?
Even though, according to predictions a heatwave is not to be expected immediately, during the previous heatwave in October last year, the PMD urged the authorities concerned to take necessary measures and advised people to take precautions and avoid to open sun exposure during peak heat hours – 11am to 4pm.
COMMENTS
Comments are moderated and generally will be posted if they are on-topic and not abusive.
For more information, please see our Comments FAQ