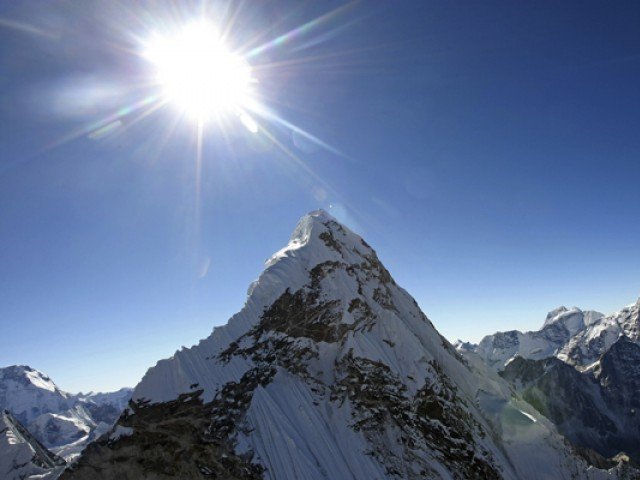 ---
KARACHI:
Climate change cannot be discussed without engaging with colonial pasts and the impact of imperialism and capitalism. Efforts towards combatting environmental degradation must be cognisant of indigenous knowledge.
These views were expressed by speakers at the first panel of the Habib University's Fourth Post-Colonial Higher Education Conference, which opened on Monday in Karachi.
The five-day conference being held online under the theme, 'Decolonial Thought In The Global Ruins' is set to have panel discussions by academics on the impacts of colonialism and capitalism, on different aspects of human life and society.
The first session titled "Repairing the Biosphere" discussed the colonial legacy on climate change.
Read more: Sindh coastal belt vulnerable to climate change, warn experts
Opening the virtual event, HU's Dr Nauman Naqvi introduced the speakers, Jean-Baptiste Fressoz from the Centre for Scientific Research, France, and George Weiblen, a botany professor from the University of Minnesota.
In his informative segment, Fressoz discussed the impacts of human activity on planet Earth. The segment aimed at explaining the concept of environmental degradation, in terms of economic competition and discourse surrounding colonialism. It is problematic to see the destruction of the planet, as a collective consequence of the human species, we must call out specific names, he said.
He elaborated on the colonial past of his own country and explained how when France invaded Algeria, it used ideas of environmental degradation.
The colonial discourse sought to discredit the peasants, claiming that the colonised people had destroyed their own forest lands and were altering water cycles. In this manner, colonisation was put forth as a tool to restore destroyed forest land and habitats.
Moving forward, the academic stressed on the concept of the Anthropocene, which is an unofficial era describing the most recent human activities and their effects on the Earth's biosphere. According to Fressoz, the Anthropocene, must be understood in terms of capitalisms and the dialectical moving of resources, that favours specific regions of the world.
Similarly, Weiblin emphasised the importance of not completely forgetting the past in the quest for progress. He concluded by upholding Fressoz's comment on resource movement and stated that resources needed to move in circular rather than linear economic trends.
Published in The Express Tribune, March 23rd, 2021.
COMMENTS
Comments are moderated and generally will be posted if they are on-topic and not abusive.
For more information, please see our Comments FAQ