 ---
Turkish series Dirilis:Ertugrul has paved its way into the hearts of many celebrities around the world. The latest star to jump onto the bandwagon is Indian tennis champion and the wife of Pakistani cricketer Shoaib Malik. Fans of Sania Mirza. who appears to be an avid binge-watcher of the show, noticed she had liked the pictures of several actors from Ertugrul on Instagram, with the most recent one being on Engin Altan Duzyatan's profile. The actor plays Ertugrul Ghazi in the highly-acclaimed series.
Duzyatan, also known as 'Ertugrul', posted his 'Sunday look' on the photo-sharing platform while wearing a green panama hat and smiling for the camera in cosy winter attire. This earned him many likes from his fellow co-stars Osman Soykut, Cengiz Coskun and Cavit Cetin. One of our very own, actor Maira Khan also liked the picture.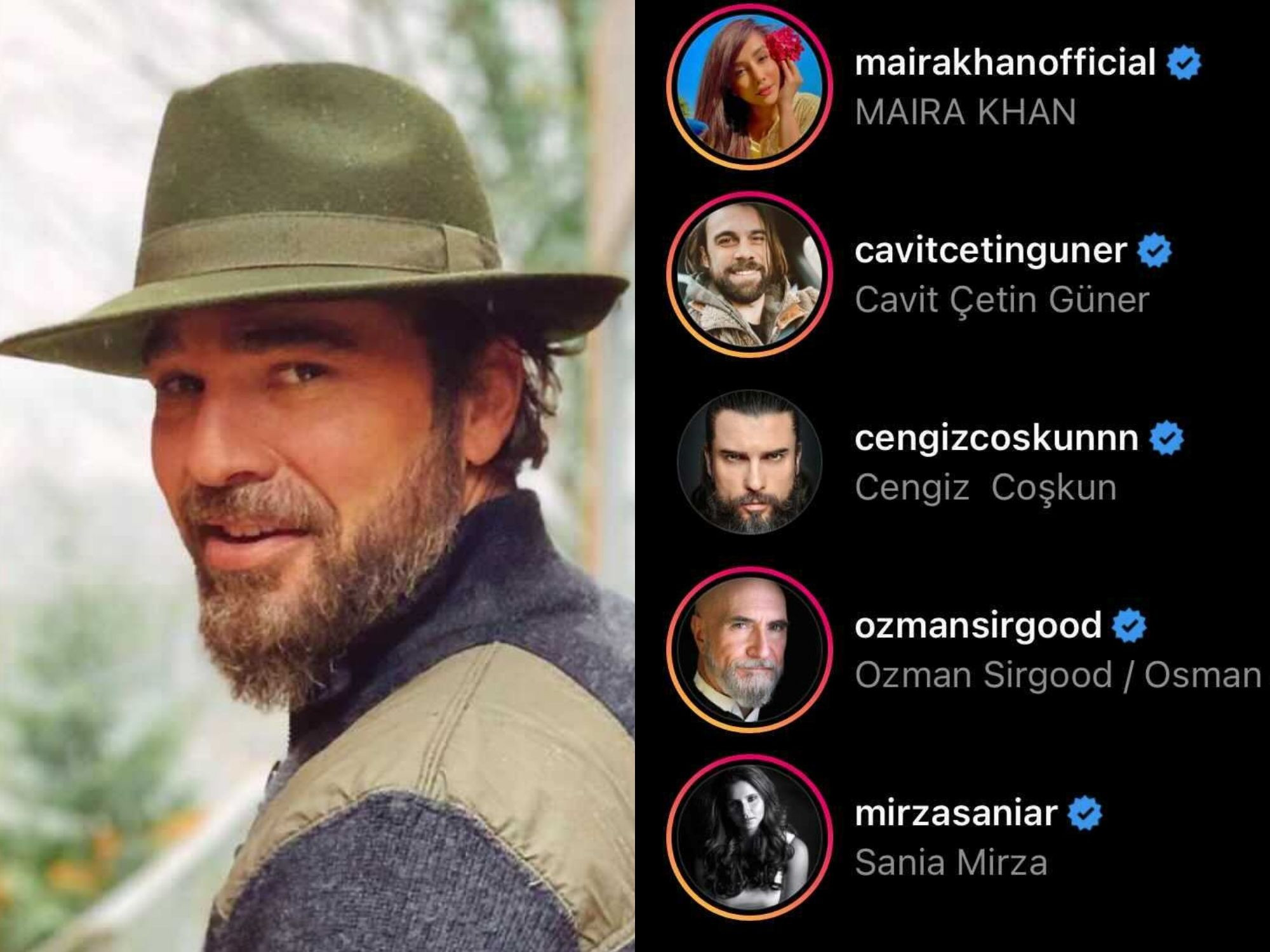 Pakistani showbiz personalities including Hira Mani and many others have expressed their admiration for the chronological series in the past, with most of them agreeing the Turkish series has proven to be the best historical show to date.
Recently, Mirza hit 7M followers on Instagram, joining the most-followed league alongside Ayeza Khan and Aiman Khan.
COMMENTS
Comments are moderated and generally will be posted if they are on-topic and not abusive.
For more information, please see our Comments FAQ