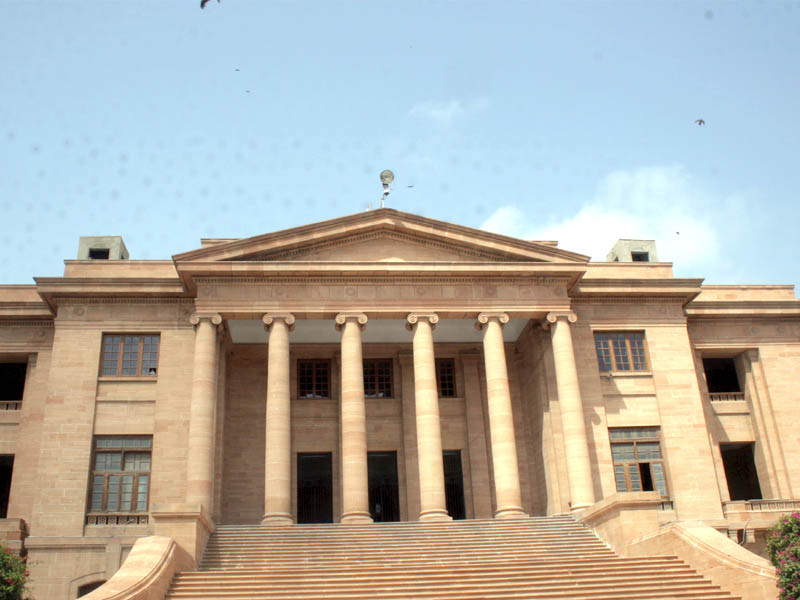 ---
KARACHI:
The Sindh High Court issued on Saturday a written order for the immediate provision of jobs to the children of policemen who died while in service on deceased quota.
Candidates eligible for jobs should be immediately issued offer letters, the order stated.
A two-member bench, comprising Justice Muhammad Sahfi Siddiqui and Justice Adnanul Karim Memon, issued notices to the Sindh government, Sindh chief secretary and Sindh IGP for the implementation of the order.
The bench was hearing a plea seeking employments on ministerial posts on deceased quota in the police department. The plea was filed by Inayat Jabin, Faizan Khan, Faiz Aslam Khan.
According to the counsel for the petitioners, his clients' father passed away during service, following which application for job were filed before the competent authority in the police department.
"Since then, no decision has been taken by the respondent department for their appointment on deceased quota on a suitable post as per their qualification and eligibility," he informed the court.
Citing Rules 10-A and 11-A of the Sindh Civil Servants (Appointment, Promotion and Transfer) Rules, 1974, he contended that the petitioners were entitled to be considered for any suitable post under the law.
The court observed in the order that the AAG had resisted the petition on the premise that the petitioners did not apply in time for the jobs and as such their case could not be considered for appointment on deceased quota.
He, however, suggested that the case may be referred to the relevant authority in the Sindh government for consideration.
In the order, the court directed the candidates for the jobs to submit applications and supporting documents for employment to the provincial chief secretary by March 24.
The chief secretary has been instructed to scrutinise the applications, issue offer letters to eligible candidates and submit a compliance report to the court.
The SHC also directed the petitioners to approach court again if the government did not comply with the order.
Published in The Express Tribune, March 21st, 2021.
COMMENTS
Comments are moderated and generally will be posted if they are on-topic and not abusive.
For more information, please see our Comments FAQ