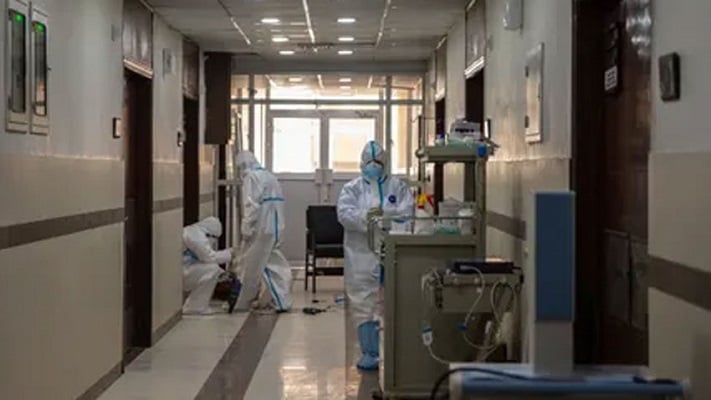 ---
Covid-19 cases hit 8-month high in Pakistan
Third-wave sweeping across the country fueled by UK variant of the virus
---
Pakistan on Saturday recorded at least 3,876 confirmed Covid-19 cases, the highest in eight months as the third wave of the pandemic – fueled by the UK variant of the virus – sweeps across the country.
The country also recorded at least 42 fatalities from the virus in the last 24 hours.
The nationwide tally of the number of cases reached 623,135 out of which 29,576 were categorised as active.
According to the data provided by the National Command and Operations Centre (NCOC), the highest number of cases till date has been reported in Sindh with 262,796 cases, closely followed by Punjab with 195,087 cases, 78,653 in KPK, 50,843 in Islamabad, 19,306 in Balochistan, 11,483 in AJK and 4,967 in Gilgit-Baltistan.
The total number of tests conducted in Sindh during the previous day were 19,445, followed by 15,212 tests in Punjab, 7,753 in KPK, 5,958 in Islamabad, 330 in Gilgit Baltistan, 886 in AJK and 362 in Balochistan.
NCOC has recorded a recovery rate of 97.68% compared to the death rate of 2.32% during the pandemic.
Preventive guidelines against the coronavirus epidemic, outlined by the NCOC include frequent handwashing for at least 20 seconds by all individuals, avoiding crowded places, avoiding sharing food, avoiding contact with sick people, touching one's face and nose minimally, cover nose when sneezing, seeking immediate medical attention if required and wearing a mask when out in public.
Also Read: Pandemic on the rise as positivity ratio hits 8%
Earlier, Federal Minister for Planning Asad Umar warned that stricter Covid-19 restrictions on activities might be enforced if the compliance of standard operating procedures (SOPs) did not improve.
He further urged the masses to remain careful as the new [UK] strain was more contagious and deadlier as compared to the Wuhan variant of the Covid-19 virus.