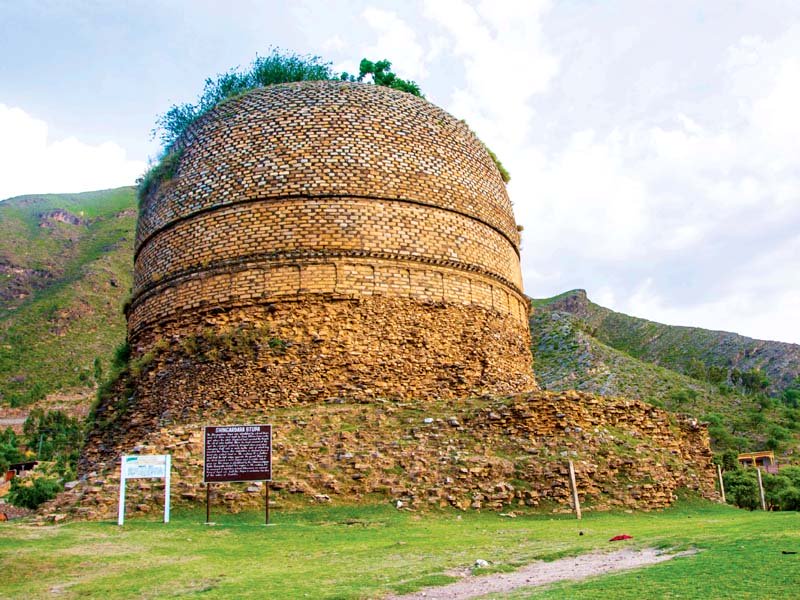 ---
LANDI KOTAL:
The Archeology Department has started restoration work on the Buddhist stupa in Landi Kotal in Khyber Pakthunkhwa's Khyber tribal district.
The stupa is a historical archeological site located in Landi Kotal by the PakAfghan road which is severely damaged. Talking to The Express Tribune an official of the Archeology Department and project supervisor Ehsan Javed said that the financial resources for the preservation work had been provided by the World Bank. The restoration and preservation of the stupa is the first project in the first phase of preservation process in the newly merged districts.
Also read Contingency plan to minimise disaster risks
"This stupa belongs to the initial stages of Buddhism in the Khyber Pass which is considered a gateway to the Indus delta. We have found a coin which dates back to the first century which means that it is at least 2000 years old," said Ehsan Javed, adding the stupa is 65 percent destroyed as locals had made tunnels in it in search of treasure and it was vandalized by antique hunters too openly. He said that locals were being employed in digging and other physical work on the site.
"Khyber Pass has its own importance in the history of the Subcontinent. It was used by invaders and religions including Buddhism, Mughals, Romans and Muslims to reach India. There is only one large surviving stupa here which is locally called Shpola Stupa," he said. "The preservation process was started in December 2020 but due to winters only 15 percent of excavation was conducted. These initial excavations confirmed that the stupa is a relic from the early stages of Buddhist incursions in these areas.
Two sculptures in pieces and incomplete condition have been found," he said, adding that the preservation process will take two years and a half to complete. "This would attract tourists to the militancy-stricken area as Shalpa Stupa is the only large stupa in the former Fata. There were several smaller ones which have been destroyed by the locals, including one at Ali Masjid," he said.
COMMENTS
Comments are moderated and generally will be posted if they are on-topic and not abusive.
For more information, please see our Comments FAQ