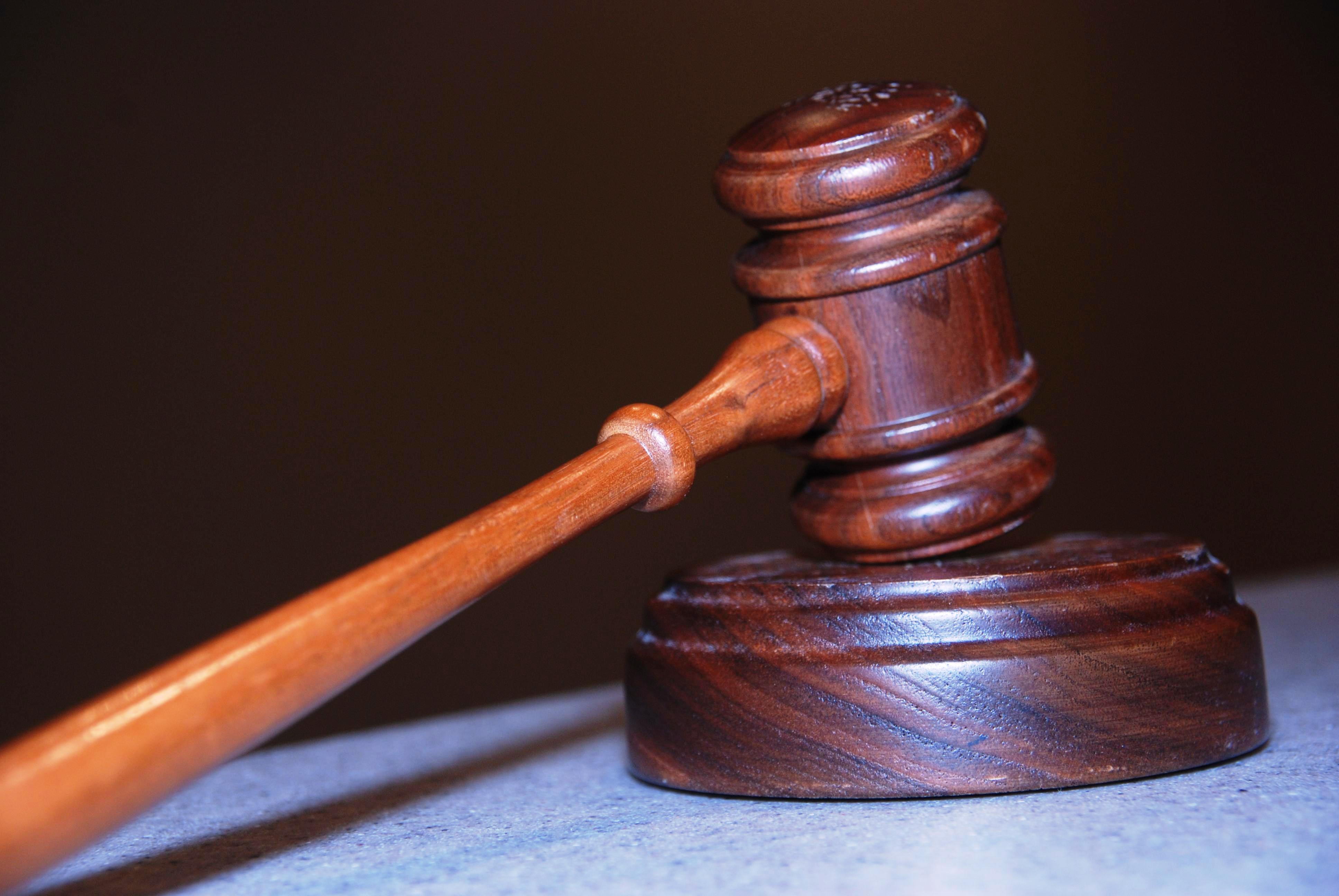 ---
KARACHI:
The East additional district and sessions judge granted bail on Friday to two persons accused of stabbing and injuring fashion designer Moazzam Khan and his two sons during a dispute over parking.
Hearing the case at Karachi Central Jail, the court barred the police from arresting the accused, Ibrahim Durrani and his father, Khalid Durrani, until April 19.
Besides, the court directed each of the accused to submit a surety amount of Rs50,000 against their bail.
According to the police, Ibrahim had had an argument with Khan and his sons over a parking issue in the Pakistan Air Force Falcon Complex housing society.
Read: Fashion designer, sons stabbed and injured
The argument soon escalated to a clash, during which Ibrahim stabbed Khan and his sons.
Weapons possession case
Separately, a sessions court gave the public prosecutor the last warning to submit the case property of a weapons and explosives possession case registered against Lyari gang war leader Uzair Baloch.
During the hearing, the public prosecutor claimed that the prosecution and witnesses in the case had been receiving death threats from Uzair Baloch and other Lyari gangsters.
He said main witnesses, as well as the investigation officer, were killed by Lyari gangsters last year.
"And now, other witnesses and Lyari taskforce officials are also receiving threats," he added. "Court staff and the prosecution too face threats by Uzair Baloch and Lyari gangsters."
He maintained the witnesses were not appearing before the court because of the threats.
He moved the court to grant him an extension for submitting evidence and direct the relevant authorities to provide security to the prosecution, witnesses and court staff.
The court gave him an extension for submitting evidence and the last warning to submit case property at the next hearing.
Effendi murder case
Meanwhile, the East judicial magistrate issued the non-bailable arrest warrants of four accused on the run in Zain Effendi murder case.
The warrants were issued after the police submitted the case challan to the East judicial magistrate.
Read more: SHC seeks arguments on Uzair Baloch's plea for copy of military court verdict
According to the challan, six persons accused in the case have been arrested.
The challan stated that facemasks, weapons and hammers used for committing offences were seized from their possession. The items were found in a house in Kashmir Colony, where the accused had hidden them, according to the challan.
The court accepted the challan and directed the police to arrest the four accused on the run, namely Noor Muhammad, Imran, Faizan and Rehmatullah.
The court issued the nonbailable arrest warrants for the accused and directed the police to produce them before the court.
COMMENTS
Comments are moderated and generally will be posted if they are on-topic and not abusive.
For more information, please see our Comments FAQ