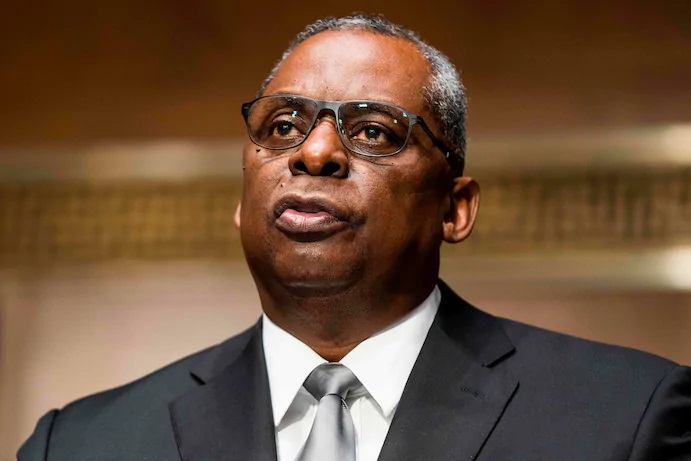 ---
Pentagon chief Lloyd Austin was urged by a senior US senator to convey Washington's opposition to India's proposed purchase of Russian air defence systems and concerns on human rights issues during his visit to New Delhi.
Austin is making the first trip by a top member of the President Biden administration to India as part of efforts to forge an alliance of countries seeking to push back against China's "assertiveness" in the region.
"Getting the US-India partnership right is critical to addressing 21st-century challenges, and that includes urging the Indian government to uphold democratic values and human rights," Senator Robert Menendez, chairman of the powerful Senate Foreign Relations Committee, wrote in a letter to Austin, The Economic Times reported.
"In meetings with Indian counterparts during your upcoming visit, I strongly encourage you to make clear that in all areas, including security cooperation, the US-India partnership must rest on adherence to democratic values," Menendez said in his letter, a copy of which was released to the press on Wednesday.
Also read: IIOJK guided tour
"If India chooses to go forward with its purchase of the S-400, that act will clearly constitute a significant, and therefore sanctionable, transaction with the Russian defence sector under Section 231 of CAATSA," Menendez said while referring to the law called Countering America's Adversaries Through Sanctions Act.
"It will also limit India's ability to work with the US on development and procurement of sensitive military technology. I expect you to make all of these challenges clear in conversations with your Indian counterparts," he said.
In his capacity as chairman of the Senate Foreign Relations Committee, Menendez plays a key role in influencing the country's foreign policy and national security.
The two-day visit to New Delhi will see Austin meet Prime Minister Narendra Modi, a senior US official said, as well as Foreign Minister S Jaishankar, Defence Minister Rajnath Singh and Ajit Doval, a national security adviser.
India is a key US ally in the region and the visit comes hot on the heels of frosty first talks between Secretary of State Antony Blinken with top Chinese officials in Alaska.
COMMENTS
Comments are moderated and generally will be posted if they are on-topic and not abusive.
For more information, please see our Comments FAQ