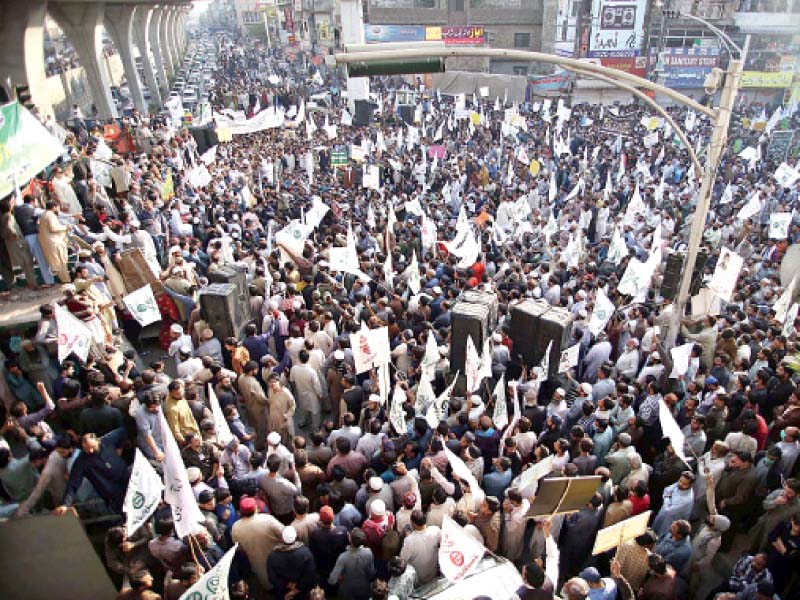 ---
ISLAMABAD:
The business community in the federal capital has strongly opposed the new restrictions imposed on businesses amid rising coronavirus (Covid-19) cases in a press conference at the National Press Club on Monday and called upon the government to withdraw them immediately to save the businesses from further losses.
Islamabad Chamber of Commerce and Industry (ICCI) President Sardar Yasir Ilyas Khan appreciated the role of Islamabad Deputy Commissioner Hamza Shafqaat and his team for playing a frontline role against the spread of Covid-19 and cooperating with the business community in running their activities. However, he expressed concerns over the new guidelines of the National Command Operation Centre (NCOC) for restrictions due to which the Islamabad administration has issued a notification to close all commercial activities, establishments, marketplaces and amusement parks on Saturday and Sunday except for essential services.
The ICCI president said that the customers normally shop on weekends due to not finding time on working days. However, closing businesses on Saturday and Sunday will only cause more rush at markets on other days and lead to a further increase in Covid cases. He emphasised that instead of closing businesses on weekends, the administration should focus on enforcement of standard operating procedures (SOPs) and assured that the business community would fully comply with them while running business activities.
COMMENTS
Comments are moderated and generally will be posted if they are on-topic and not abusive.
For more information, please see our Comments FAQ