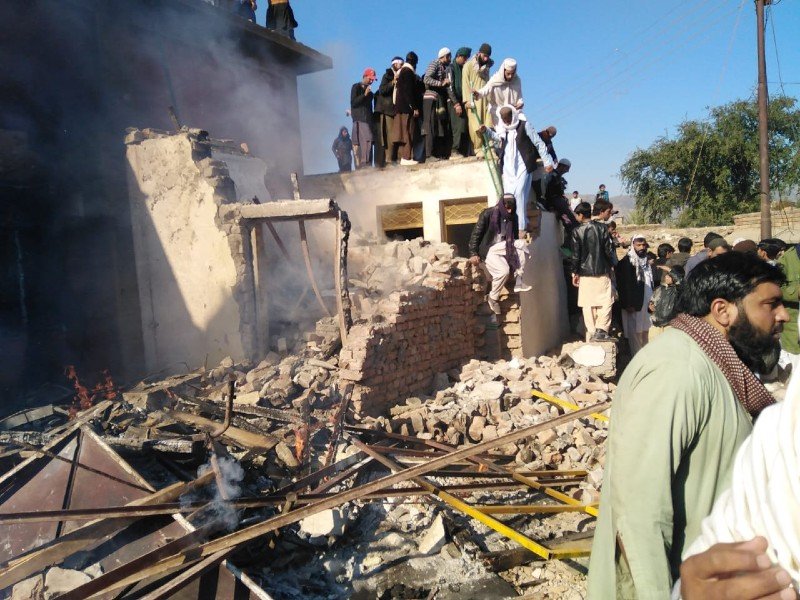 ---
PESHAWAR:
The Hindu community has decided to pardon the accused involved in the vandalisation of a temple located in southern Karak district of Khyber-Pakhtunkhwa based on the apology submitted by the accused.
"The community would provide aid and employ efforts to secure release of the accused from the prison in the light of the recommendations of a jirga," said Pakistan Hindu Council Chairman and Pakistan Tehreek-e-Insaf lawmaker Dr Ramesh Kumar while announcing the decision in a press conference along with the Advisor of the Chief Minister on Science and Technology, Ziaullah Bangash in Peshawar on Saturday.
A mob, reportedly led by a firebrand cleric Maulvi Sharif, on December 30 had vandalised the temple, which though no longer functional, was considered a revered pilgrimage site by the Hindu community.
Later, the Supreme Court directed the Evacuee Trust Property Board (ETPB) chairman to immediately visit the site of the destroyed temple and begin its reconstruction.
Read more: Top court seeks timeline for Karak temple rebuilding
Addressing the news conference, Kumar said the incident shocked the community across the world and frightened other minorities of the country, as such incidents were almost non-existent in Balochistan and K-P until the recent past.
According to the details of the matter, a dialogue, known as jirga, held between local clerics of Karak and the members of the Hindu community successfully resolved the dispute.
"The jirga was arranged between the local Ulema of Karak and the members of the Hindu community at the request of the government in which it was decided with the consent of the parties concerned that the minority community would have complete freedom to visit their places of worship in the district," said the chairman, commending the efforts of the apex court and the police for enabling the resolution of the dispute.
Read More: No 'expansion' planned in Hindu temple reconstruction
Regretting the incident, the K-P chief minister's aid said the act was the result of an individual's misunderstanding, while such incidents brought the country into disrepute globally.
"The government will come up with a solution for the release of the arrested persons," said Bangash, adding that the consent of the jirga would be presented in the Supreme Court while possible efforts would be made to withdraw the first information report ​​(FIR) after legal consultation.
Speaking about the accused, Maulvi Sharif who was in jail, Bangash said he had apologised for the incident and had made a written request to accept the decision of the jirga.
"The credit of jirga's success goes to local Ulema, lawmakers Mian Nisar Gul, Shahid Khattak, Pir Syed Nawaz Shah and Dr Ramesh Kumar and commissioner and deputy commissioner of Kohat," he added.
COMMENTS
Comments are moderated and generally will be posted if they are on-topic and not abusive.
For more information, please see our Comments FAQ