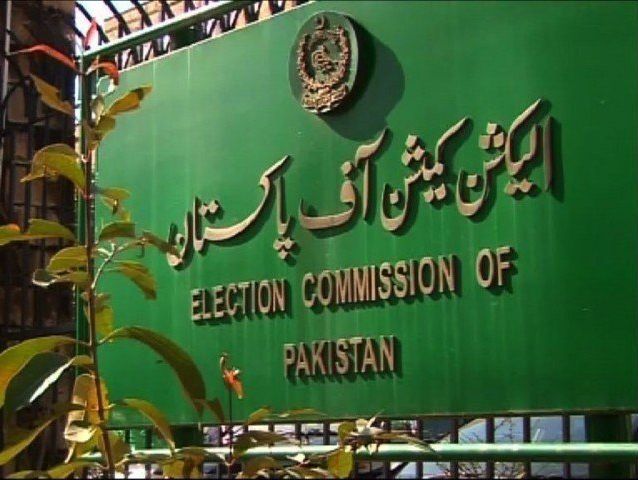 ---
ISLAMABAD:
As per the schedule released by the Election Commission of Pakistan (ECP) on Thursday, by-polls on NA-249, the National Assembly (NA) seat vacated by Pakistan Tehreek-e-Insaf's (PTI) Faisal Vawda, will be held on April 29.
"The Election Commission hereby calls upon the electors of the Constituency no. NA-249 Karachi West II to elect a member to fill the seat from the said constituency, which has become vacant due to resignation tendered by Muhammad Fesal Vawda, MNA," read the notification issued by the electoral body.
According to the schedule, the candidates will be able to submit their nomination papers from March 13 to March 17, whereas the scrutiny of the papers will be conducted until March 25.
The candidates will file their pleas with the appellate tribunal over the decisions of the Returning Officers by March 29.
Read SHC issues notices to ECP, others over Vawda's plea
The final list of candidates for the by-polls will be released on April 6, while the withdrawing candidates will be able to get their papers back until April 7.
The candidates will be allotted their electoral signs on April 8, with the polls set to be held on April 29.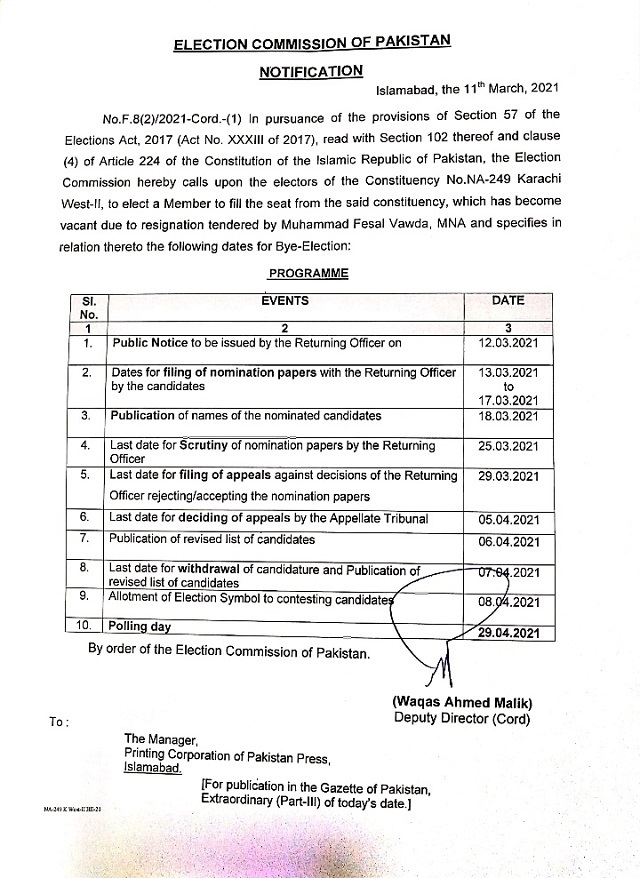 On March 3, the Islamabad High Court declared that it could not disqualify Vawda after his resignation from the NA seat. However, the court directed the ECP to decide the matter of submission of his allegedly false affidavit along with his nomination papers for the July 2018 polls.
Vawda, holding the portfolio of minister for water resources, submitted his resignation on the day he was was contesting for the March 3 Senate polls. Making Vawda's resignation the basis of his argument, his lawyer contended that a dual nationality case against the lawmaker was "not valid now".
COMMENTS
Comments are moderated and generally will be posted if they are on-topic and not abusive.
For more information, please see our Comments FAQ