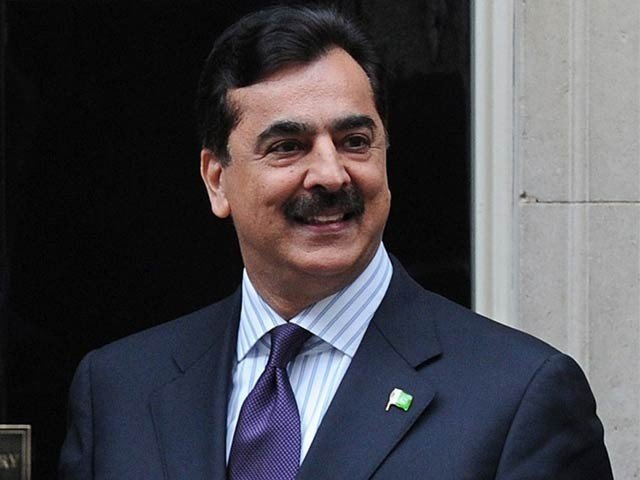 ---
ISLAMABAD:
The Islamabad High Court (IHC) rejected on Wednesday the Pakistan Tehreek-e-Insaf's (PTI) petition against Yousuf Raza Gilani's victory in the March 3 Senate elections.
IHC Chief Justice Athar Minallah heard the plea filed against the Pakistan Democratic Movement (PDM) candidate by PTI MNA Ali Nawaz Awan.
Rejecting the plea, Justice Minallah told the petitioner to use the forum of Election Commission of Pakistan (ECP) for resolution first where his case was already being heard.
"This writ cannot be heard on this occasion," the judge said, adding that courts should not be dragged in political matters unnecessarily.
Read Senate chairmanship: Parties try inroads into rival camps
The petitioner stated in his plea that Gilani's son, Ali Haider's, video surfaced two days before the polls, proving that he was involved in horse-trading.
He added that the son also subsequently confessed meeting the PTI MNAs during a presser. Moreover, Pakistan Muslim League-Nawaz (PML-N) leader Maryam Nawaz also admitted to being "influenced by the offer of tickets".
Awan pleaded to the court to declare the notification of the PDM candidate's win as void and ask the Election Commission of Pakistan (ECP) to explain under which law did they accept Gilani's nomination papers.
Read more SC declines to suspend ECP decision on Daska re-polling
He also asked the court to declare the Pakistan People's Party (PPP) leader's participation in Senate elections as illegal and unconstitutional. "Action should be taken against both Gilani and his son for violating the election code," he added.
The upset
In a major upset in the Senate elections, Yousaf Raza Gilani, the joint candidate of opposition parties, was elected senator from Islamabad, by defeating Abdul Hafeez Shaikh of the ruling party.
Gilani, a former prime minister who belongs to the PPP, enjoyed the support of the PDM, an alliance cobbled together by a dozen opposition parties against the embattled government of Prime Minister Imran Khan.
The Gilani-Shaikh duel carried a huge symbolic value as the PDM had said in the run-up to the Senate elections that Gilani's victory would mean a vote of no-confidence against the prime minister, Imran Khan.
COMMENTS
Comments are moderated and generally will be posted if they are on-topic and not abusive.
For more information, please see our Comments FAQ