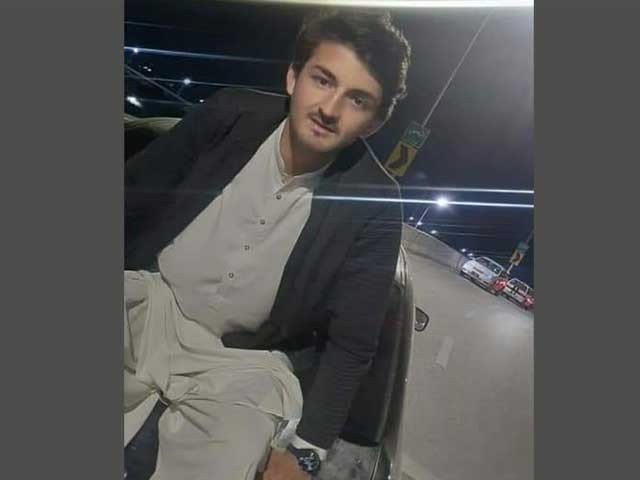 ---
PESHAWAR:
Two officials of Peshawar police were arrested on Monday for allegedly opening indiscriminate fire and killing a youth in the provincial capital.
The slain youth, identified as Mubashir, was driving a car accompanied by his cousins when he was fired at by the personnel of Rider Squad in the jurisdiction of Faqirabad police station of the metropolis.
The youth, who had arrived in the city to sit in a test, was severely injured and breathed his last on his way to the hospital.
Also read: Policeman killed in 'encounter' by other policemen
According to Superintendent Police (SP) City Atiq Shah, the incident is being investigated, adding both the responsible personnel have been detained, with a case registered against them.
In January, Anti-Terrorist Squad (ATS) in Islamabad received severe criticism after a 22-year-old youth was shot dead by the personnel in the G-10 area of ​​the federal capital.
According to reports, Osama Satti was on his way back after dropping a friend ​when he was shot at by the squad's officials.
The killing of citizens at the hands of police in Pakistan is a major problem, with the law enforcers opening fire with impunity over minor to no provocations. The use of brute force is strongly condemned by the civil society and the masses in general, calling for strict legislation and action against those responsible.