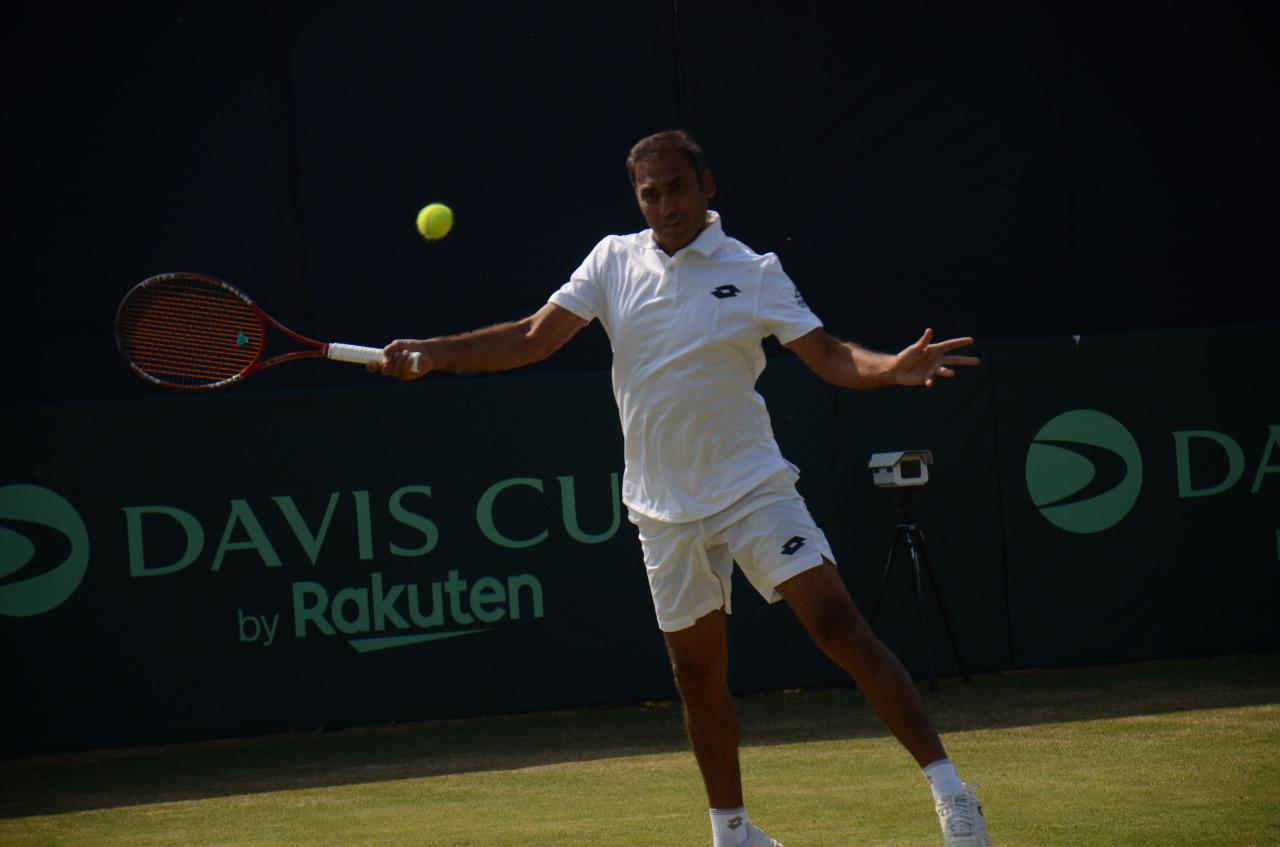 ---
ISLAMABAD:
Japan's doubles pair came from a set down to defeat an experienced Pakistan duo in the Davis Cup World Group I first-round match in Islamabad on Saturday, booking a place in the 2022 qualifiers.
Shintaro Mochizuki and Sho Shimabukuro beat Aisamul Haq Qureshi and Aqeel Khan 4-6, 6-4, 6-2, in one hour and 47 minutes.
Adding to their wins in both of Friday's singles clashes, Japan took an unassailable 3-0 lead in the tie overall.
They will fight for a place in the Davis Cup via next year's qualifiers, while Pakistan head for the World Group I play-offs.
Matsuda Kuninori, ambassador of Japan to Pakistan, expressed his deep appreciation for all stakeholders involved in successfully holding the Davis Cup World Group 1 tie. "My sincere appreciations for International Tennis Federation (ITF), Pakistan Tennis Federation (PTF) and Ministry of Inter-Provincial Coordination (IPC) for making their efforts and taking effective measures for successfully hosting this important sporting event between the Japanese and Pakistani tennis teams," said Ambassador MATSUDA at the conclusion of two-day matches at the Pakistan Sports Complex in Islamabad.
Congratulating both the teams for their excellent performance in the matches, Ambassador Matsuda said he was moved by the skills of the players.
"Winning or losing does matter but the most important thing which counts at the end is your dedication, continued efforts and professionalism. This spirit takes you to the victory stand sooner or later," said the Ambassador.
After the singles victories, Japan gave a debut to young Shimabukuro, partnering former Junior Wimbledon champion Mochizuki in place of their number-one player Yosuke Watanuki.
The gamble paid off despite Qureshi and Khan pulling off the first set 6-4 and looking threatening in the second, but the home pair lost their energy once the Japanese duo took the attack to them.
The reverse singles will be played on Sunday.
COMMENTS
Comments are moderated and generally will be posted if they are on-topic and not abusive.
For more information, please see our Comments FAQ