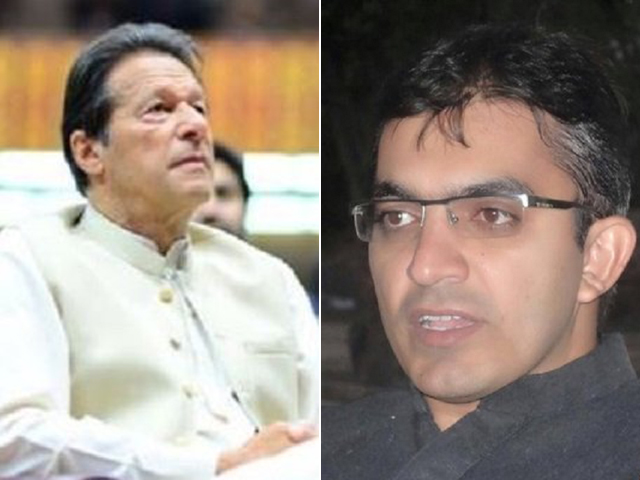 ---
ISLAMABAD:
Hours after Prime Minister Imran Khan secured the vote of confidence from members of National Assembly, Opposition MNA from North Waziristan Mohsin Dawar claimed that the required number of lawmakers were not present in the lower house at the time of voting.
The Pashtun Tahafuz Movement (PTM) leader said he will challenge the figure of 178 – the number of votes Premier Imran officially secured in Saturday's session – demanding an investigation into the matter.
"This should be investigated through video footages to ascertain as to how many MNAs were genuinely present in the house and whose vote was counted as a formality," said Dawar, who was the only opposition lawmaker present in the assembly.
However, the Free and Fair Election Network (Fafen) in its factsheet said that the premier received 178 votes in his favour during the session.
"164 (48%) lawmakers were present at the outset and 178 (52%) at adjournment of the sitting," it said.
Fafen said that parliamentary leaders from BAP, GDA, AML-P, PML-Q, MQM-P and JWP as well as five minority lawmakers also attended the session.
Earlier, the PTM leader had condemned the attack on Marriyum Aurangzeb, Shahid Khaqan Abbasi, Musadik Malik, Ahsan Iqbal and other PML-N leaders outside the Parliament House.
"This takes PTI thuggery to a new high from 2014. It's a dangerous precedent and is taking the situation towards direct confrontation… prime minister should show some responsibility," he wrote on his Twitter handle.
Shame on PTI's thugs who attacked @Marriyum_A, Shahid Khaqan Abbasi, Musadik Malik, @betterpakistan & other PMLN leaders. This takes PTI thuggery to a new high from 2014. It's a dangerous precedent & is taking situation towards direct confrontation. PM should show responsibility.

— Mohsin Dawar (@mjdawar) March 6, 2021